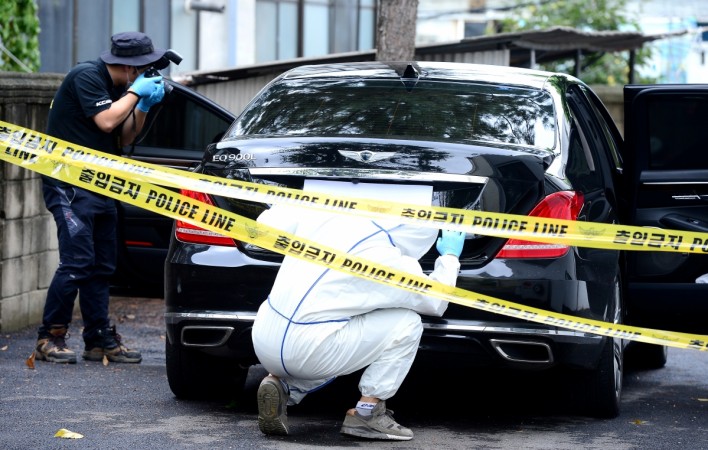 The Vice Chairman of South Korean firm Lotte Group, Lee In-won, was found dead on Friday. The senior executive is suspected to have committed suicide hours before he was to be questioned by prosecutors in a criminal case involving the group.
Lotte Group confirmed the death of their official via a text message it sent out to reporters. However, the Seoul-based firm refrained from revealing the cause of In-won's death, Reuters reported.
In-won was due for questioning over his role in a series of scandals, according to Yonhap New Agency. "He might have been put under emotional pressure (before the prosecutors' summons)," a high-ranking Lotte Group official was quoted as saying by the agency.
What had happened?
A body was found on a footpath outside Seoul on Friday morning. "When I arrived after the call, the deceased was lying down, crouched here," Hyung Dae-ryong, Seojang precinct police station chief, who was the first to arrive at the crime scene, told Reuters.
The deceased appeared to have hung himself from a tree using a neck-tie, the police chief said. The police have been trying to confirm if the body belongs to In-won, but add that a suicide note was recovered from his car. An umbrella with Lotte logo was recovered nearby.
Who is Lee In-won?
Lee In-won, 69, had worked with the Lotte Group for the last 43 years. He was elected the vice chairman of the group in 2011 by the family-controlled conglomerate. He served as the vice chairman of Lotte Shopping Co., Ltd. and had been its director since 1997.
In June this year, the offices of Lotte Group were raided due to allegations of embezzlement, slush funds and tax evasion. The investigations had forced the group to withdraw its initial public offering for Hotel Lotte Co, which would have raised about $5.1 billion, Dailymail reported.
In-won's death is likely to hamper the ongoing investigation.