Not just the cricket fans, but batting Sachin great Tendulkar was also left disappointed after first day's play of the second Test between England and India was washed out due to rain in London on Thursday.
Tendulkar was invited by officials at Lord's Cricket Ground to ring the iconic bell for the first time yesterday. The former India captain had waited patiently even as it was pouring down in the capital city.
However, the 45-year-old's long wait ended in vain as the play was called off shortly after Tea. Tendulkar took to Twitter to express his disappointment and wished good cricket over the next four days.
"Was all set to ring the bell at Lords to start off the 2nd Test today, but unfortunately the weather had other plans. Hopefully, we'll get to see some good cricket over the next 4 days," Tendulkar wrote.
Tendulkar will not have the opportunity to ring the bell on Day 2 as he has left for India, according to reports. Former England international Ted Dexter, 83, will be doing the honours later today.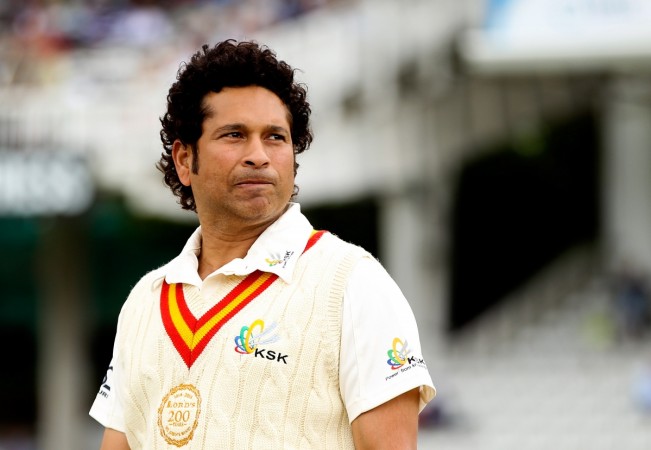 Tendulkar, who played his first match against England at the Lord's, thereby missed an opportunity to join an elite list of Indian cricketers — Sunil Gavaskar, Mansoor Ali Khan Pataudi, Dilip Vengsarkar, Rahul Dravid, Kapil Dev and Sourav Ganguly — who have had the honour of kick-starting proceedings at Lord's by ringing the bell.
Head coach of the Indian team Ravi Shastri was also invited to ring the bell on one of the five days at the iconic venue.
With rainfall forecasted for Friday, another frustrating day with a lot of interruptions is on the cards.
Notably, India are trailing England in the ongoing five-Test series after losing the opener in Edgbaston by 31 runs. Barring skipper Virat Kohli, the batting unit was a flop as it let the team down despite strong bowling performances.
The hosts are yet to announce their playing XI for the second Test. Kohli had hinted India may go in with two spinners, unlike the Birmingham Test in which R Ashwin played as the lone spinner.
However, India will be forced to reassess their strategy, given the sudden change in weather.