Former India captain Sunil Gavaskar has slammed the India team and the management for the lack of practice before the first Test. He believes that this was the reason behind India's loss at Edgbaston.
After the conclusion of the ODI series, the Indian team was given a five-day break and the players went for a 'vacation' all over Europe. He is also livid that the management did not hold enough practice sessions against the red ball, after the white ball series.
'Cannot have five day offs between matches'
"I can understand that you need to switch off after a series but that can't be five days at a stretch. It can be three plus three day breaks between matches but not five days," Gavaskar told India Today.
It has to be mentioned here that the India team clipped the four-match warmup match against Essex to a three-day affair and this has not gone down too well with Gavaskar.
"They should have played at least two three-day games and proper first-class games. Not 18 players but 11 players. They should have prepared in such a manner to give themselves a chance in the Test match. They cancelled a warm-up game in South Africa and were thrashed in the first two Tests," he said.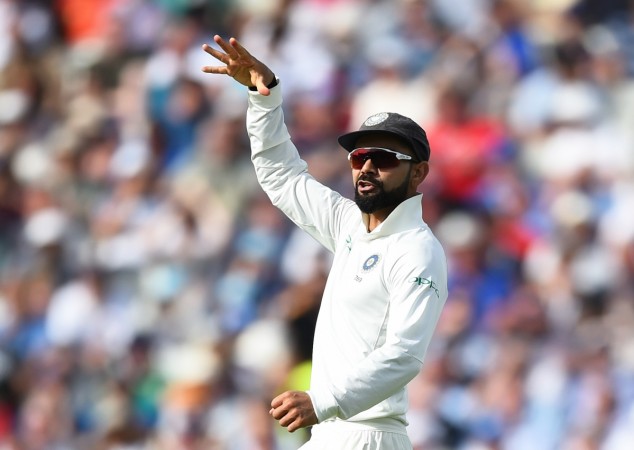 Speaking about captain Virat Kohli, who stood out in the first Test, the former captain believed that the rest of the members should not try to emulate what the skipper does in terms of preparation because he is a special talent and the team management should step in here and make things clear to the rest of the squad.
"Kohli can take 50 days off and then come back and score a hundred next day. He is an exceptional talent and if he takes time off, no issues. But the team management needs to understand that others need practice. Like he wanted to play county cricket and skipped the Afghanistan Test. I don't believe it was a correct decision," he said.
Speaking about the team composition for the next Test match which commences on the 9th at the Lord's, Gavaskar said that the team should go in with an extra batsman. Despite the scathing remarks, the former captain said he still believed in the team and that the players too should be confident in their abilities.