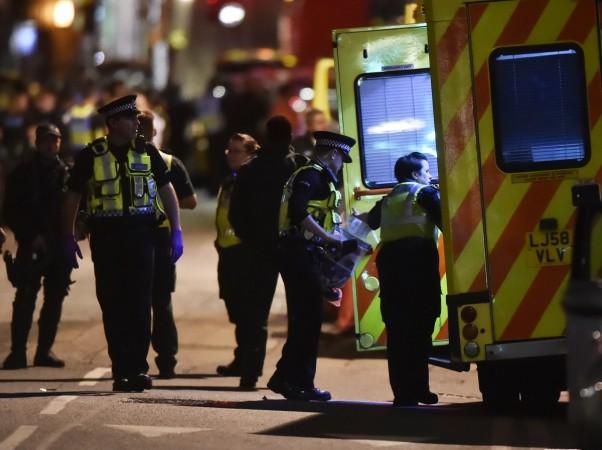 Local authorities have made some headway into the London twin terror attacks perpetrated by three terrorists on Saturday, June 3, that led to the death of seven people. The London Metropolitan Police said on Sunday that they had arrested 12 people in connection with the attacks as their probe was "progressing rapidly."
Meanwhile, Sky News quoted an eyewitness as saying that the house of one of the three aforementioned terrorists have been raided by authorities in east London.
An official statement from the London Metropolitan Police said: "Officers from the Met's Counter-Terrorism Command have this morning, Sunday 4 June, arrested 12 people in Barking, east London, in connection with last night's incidents in London Bridge and the Borough Market area. Searches of a number of addresses in Barking are continuing."
The police have also asked people to not panic, saying in their statement: "The MPS urges the public to remain calm but vigilant during this period and if you see anything suspicious, no matter how insignificant you might think it is, please contact the anti-terrorism hotline on 0800 789 321. It may be a vital piece of information."
They added that besides the seven people and three terrorists killed in the attacks, "a further 48 people were taken to hospital, some of whom are believed to be suffering serious and life threatening injuries."
British Prime Minister Theresa May, while reacting to the attacks, has said: "The attackers are bound together by Islamist extremism. It is an ideology that claims our values are incompatible with Islam. Defeating this is one of the great challenges of our time. It will not be defeated by the maintenance of a counter-terrorism operation. It will only be turned around by persuading people are values are better.