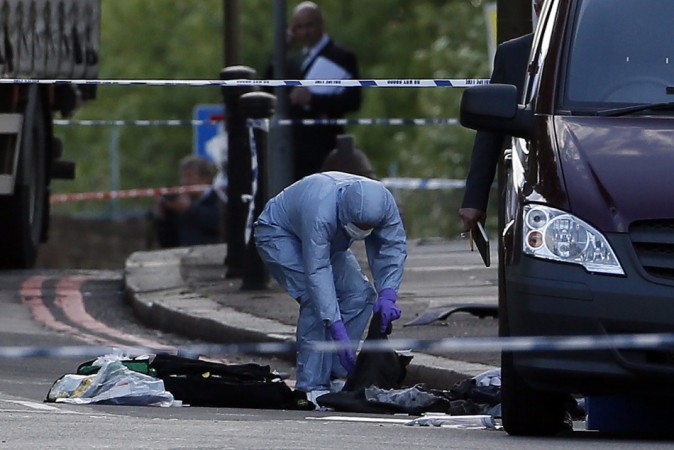 In a suspected terror attack, onlookers witnessed two persons butchering a man believed to be a British soldier, in Woolwich, London in broad daylight on Wednesday.
The spine-chilling incident, which took place quite close The Royal Artillery Barracks, had the two suspects cruelly stabbing and trying to behead the man with a butcher knife, while shouting out Islamist slogans.
The accused then dragged the man from the pavement to the middle of the road and called onlookers to take pictures and videos of the body.
A video grab by ITV News exclusively showed one of the suspects, a black man saying to the cameras, "We swear by Almighty Allah we will never stop fighting you. The only reasons we have done this is because Muslims are dying every day.'"This British soldier is an eye for an eye a tooth for tooth. We apologise that women had to see this today but in our lands our women have to see the same."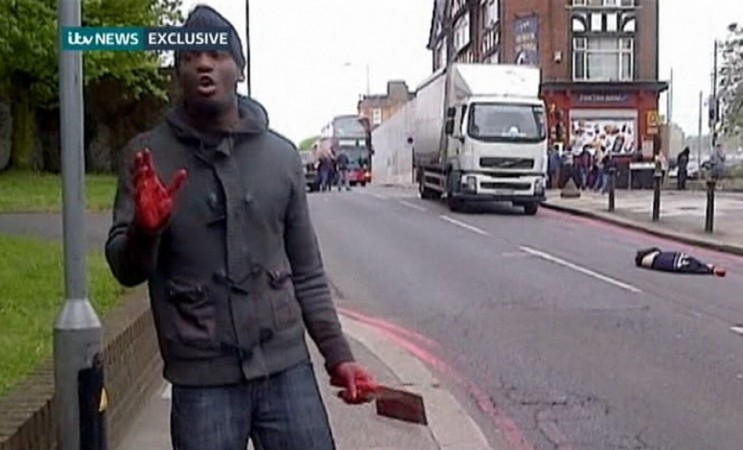 The man with a cleaver in his bloodied hand continued ranting in front of the camera saying, "You people will never be safe. Remove your government. They don't care about you."
'You think David Cameron is going to get caught in the street when we start busting our guns? You think your politicians are going to die? No, it's going to be the average guy like you - and your children.'
Police managed to shoot down the two men and rushed them to hospital. One of the accused is in serious condition.
Meanwhile, British PM David Cameron heavily condemned the brutal killing as 'appalling'. Terming the incident as a terrorist act he said UK would not give into pressure of such acts.
Following the incident, close to 250 supporters of the anti-Islamist English Defence League (EDL) staged a protest at Woolwich Arsenal train station.
"They're chopping our soldiers' heads off. This is Islam. That's what we've seen today. They've cut off one of our army's heads off on the streets of London," said EDL leader Tommy Robinson, reported The Guardian.
In the wake of the horrifying attack, authorities have stepped up security in army barracks across the British capital.