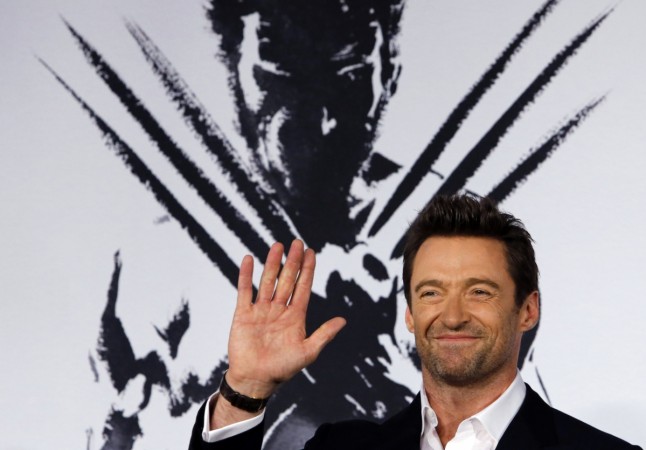 Superhero fan-favourite Wolverine Hugh Jackman is likely to sport a new look soon. He is currently in talks with filmmaker Michael Mann to play the lead role in an upcoming biopic on Enzo Ferrari.
Logan actor Hugh Jackman and Deadpool star Ryan Reynolds engage in hilarious Twitter spat
The Logan star will probably share screen space with Swedish actress Noomi Rapace, who is likely to play the role of his wife Linda. The filming for the biopic is scheduled to begin in the summer of 2018.
If Hugh Jackman confirms his casting in the biopic, he will be portraying an entrepreneur cum motor racing driver, whose life turns upside down after an unexpected event.
The biopic on Enzo Ferrari will take place in 1957. It will revolve around Ferrari's bitter rivalry with Maserati as well as his combustible and tempestuous relationship with wife Linda, according to Deadline.
Mann has been working on the project for 17 years and he started it in collaboration with late director Sydney Pollack. Although English actor Christian Bale was initially approached for the lead role, he reportedly developed health concerns while trying to put on weight. Since Logan marked the end of Jackman's Wolverine, he may be able to put on some weight to portray Enzo Ferrari.
Meanwhile, DreamWorks Pictures has apparently cancelled its animated musical comedy Larrikins, featuring Jackman, Naomi Watts and Margot Robbie. Project director Tim Minchin, who is an Australian musician and stand-up comedian, recently revealed through his blog that the project has been shelved.
"I've recently been working in 3 different continents, missing my kids a lot, sleeping too little and not playing piano enough. And then a couple of days ago, the animated film to which I've dedicated the last 4 years of my life was shut down by the new studio execs," he wrote.