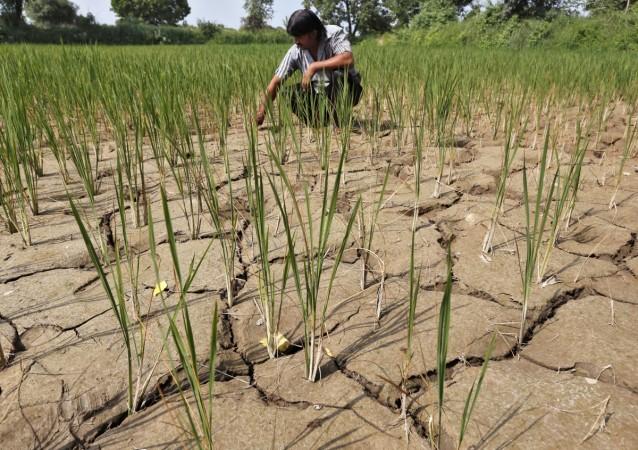 In expectation of eliciting a nimble loan waiver from state governments as an antidote to their loan repayment problems, farmers across states have been stopping repayment of money owed to financial institutions, said The Times of India (TOI) daily in a report on Tuesday. The TOI report said that this will add pressure on banks that are already grappling with a record pile of bad corporate debt.
The daily said that several banks it spoke to confirmed that there was a rising trend of farmers refusing to clear dues. This was an issue that was raised at a finance ministry meeting on Monday.
The daily said that while it is early to quantify the extent of loan delinquency by farmers, bankers say that in some states, the default rate has increased by up to 50 percent in recent months.
"Farmers are emptying their bank accounts so that we cannot deduct the payment due from them," the head of a large bank told TOI. The paper quoted the chief of a public sector bank headquartered in the south as saying that in some places loan defaulters have come together to demand relief.
"If I expect someone to write me a cheque of Rs 1 lakh to take over my loan, I am going to stop repaying. This is exactly what is happening in many states," a Mumbai-headquartered bank's CEO told the newspaper.
Total farm loans are estimated at a little under Rs 10 lakh crore.
Andhra Pradesh, Telangana, UP and Maharashtra have announced farm loan waivers. Other states, especially where polls are due, are under pressure to follow suit.
The daily quoted at least two bank chairmen as saying that they are finding it tough to recover dues from farmers in Andhra Pradesh, which had waived loans of over Rs 40,000 crore after N Chandrababu Naidu won the assembly polls in 2014.
A bank head said that loan waivers or relief from governments help clear the bank's books as far as defaults are concerned. "But it impacts the overall payment culture badly in the long run," he told TOI.