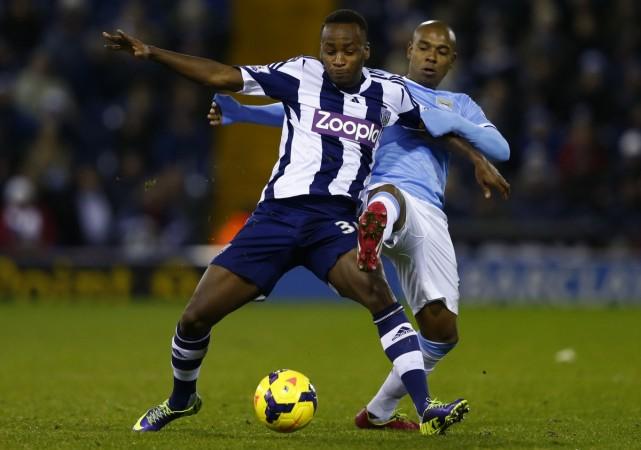 Liverpool have been boosted in their attempts to sign Saido Berahino following reports of West Bromwich Albion wanting to sell their striker in order to generate some funds to make some signings in the winter transfer window.
The Reds have been heavily linked with a January move for the English striker, with reports hinting at them being ready to make a £23.5 million offer for the striker this month.
But Baggies chairman Jeremy Peace had insisted that Berahino would not be sold at any price in January.
Now after the appointment of Tony Pulis as West Brom's new manager, technical director Terry Burton has revealed that they are willing to consider the sale of their striker this month.
The former Stoke City manager is reportedly looking to invest the funds from Berahino's sale to bring in new players that will help the Baggies fight relegation this season
And Burton says that the club is fully backing Pulis in whatever decision he takes on Berahino's future.
"Tony is a totally realistic football manager," said Burton, according to the Daily Mail. "He will do and work whatever way is best for the football club."
"He tries to win football matches and if he needs to sell somebody to do something else he will sell them. He will do whatever is best to get results for the club and that could involve any aspect of the policy."
"Whatever he wants we will work our hardest to make happen. Tony is in total charge."
However, Burton insists that the England striker will not be sold for less than £20 million.
"I don't think he [Pulis] would take that small amount of money," Burton replied. "He is worth what some club would pay for him," he added. "If a club want a player bad enough and they are top quality players and if they have the finances the try and do that."
This should not be a problem for Liverpool are they are reportedly ready to make £23.5 million bid for the striker this month.
The addition of Berahino would certainly be a boost to Liverpool, who are desperate to sign a new striker due the poor forms of their summer signings -- Mario Balotelli and Rickie Lambert -- this season. The youngster has been in impressive form in the Premier League, netting 7 goals from 18 appearances so far.