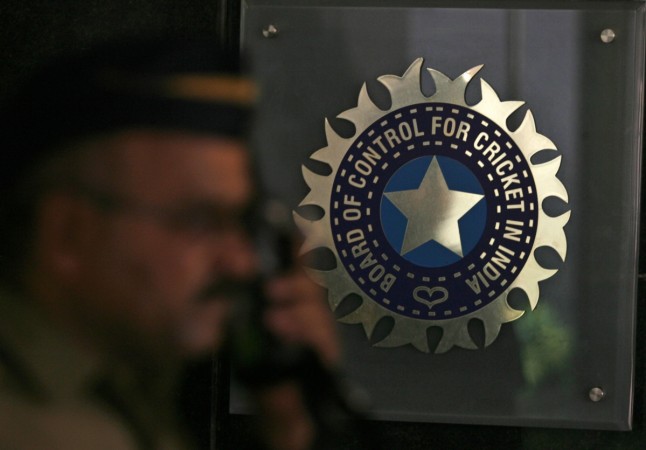 The Supreme Court verdict on the Board of Control for Cricket in India (BCCI) on the Lodha Committee recommendations issue was scheduled to arrive on Monday. However, the Anurag Thakur-led cricket board has asked for further time to think of implementing the reforms.
As a result, the apex court has reserved its order on the cricket board as of now.
Earlier, BCCI president Thakur filed an affidavit in the Supreme Court mentioning that current ICC chairman Shashank Manohar, during a conversation in the past, had stated that implementing the Lodha Committee recommendations would lead to the BCCI getting suspension from the international cricket board.
The conversation took place when Manohar was the BCCI president and Thakur was the BCCI secretary.
"When he (Manohar) was president of BCCI, he had taken a view that the Lodha panel recommendations of appointing a nominee of the CAG on the Board's Apex Council would amount to governmental interference and might invoke an action of suspension from ICC," mentioned Thakur in his affidavit on Monday.
"I (Thakur) therefore requested him (Manohar) that he being the ICC chairman, can a letter be issued clarifying the position which he had taken as BCCI president. Mr Manohar explained to me at the meeting that when the stand was taken by him, the matter was pending before the court and had not been decided.
"However, on July 18, the Supreme Court delivered its judgement in the matter rejecting the submission that the appointment of the CAB nominee on the Apex Council would amount to governmental interference and had also held that the ICC would appreciate the appointment as it would bring transparency in the finance of the Board," it added.
During a special general meeting (SGM) on Saturday, the Indian cricket board mentioned yet again that all their members stood united against not accepting the Lodha Committee recommendations. The Vidarbha, Tripura and Rajasthan state cricket associations, meanwhile, have mentioned that they would accept the Lodha reforms.
The BCCI has to tread on a safe path now as on the occasion of failure to implement the cricket reforms suggested by the Lodha Panel, Anurag Thakur and Co could stand dismissed by the Supreme Court, with a new panel of administrators replacing the BCCI top brass.