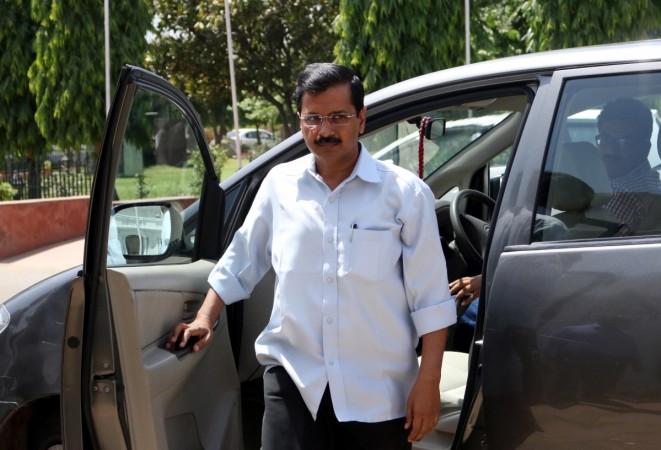 Updates:
The SC has issued notices to both the Centre and the Delhi government asking them to send their replies. It has given three weeks time to the Delhi government to reply on Centre's plea seeking stay on the Delhi HC order holding MHA notification as "suspicious", India Today reports.
The judgment on Centre's plea in the Supreme Court and Aam Aadmi Party government's petition in the Delhi High Court is expected to end the ongoing power tussle on Friday.
Arvind Kejriwal-led Delhi government on Thursday moved the High Court challenging the Ministry of Home Affairs' 21 May notification, which stated that the Lieutenant Governor has discretionary powers over appointments and transfers of key bureaucratic officials in the national capital.
The Delhi government challenged the notification after a panel of jurists declared it "unconstitutional".
Besides, it has also challenged Centre's 23 July, 2014 notification restricting the Delhi Anti-Corruption Branch's jurisdiction to Delhi government officials only, IANS reports.
The Division Bench of Justices BD Ahmed and Sanjeev Sachdeva will hear the Delhi government's plea on Friday.
SC to hear Centre's plea
On the same day, the Supreme Court will hear a plea filed by the Narendra Modi-government challenging the Delhi High Court's verdict, which held that the LG has no power over matters connected with services, public orders, police and land, which falls directly under the jurisdiction of legislative assembly.
In its verdict, HC advised LG Najeeb Jung "to act on the aid and advice of the council of ministers in respect of matters, which fall within legislative competence of the Delhi assembly".
The SC Bench of Justices SK Sikri and UU Lalit will re-hear Centre's appeal on Friday on Additional Solicitor General Maninder Singh's request for urgent hearing.
The standoff between the Centre and the Delhi government started after AAP's tiff with Jung over the appointment and transfer of senior officers in the National Capital Territory.