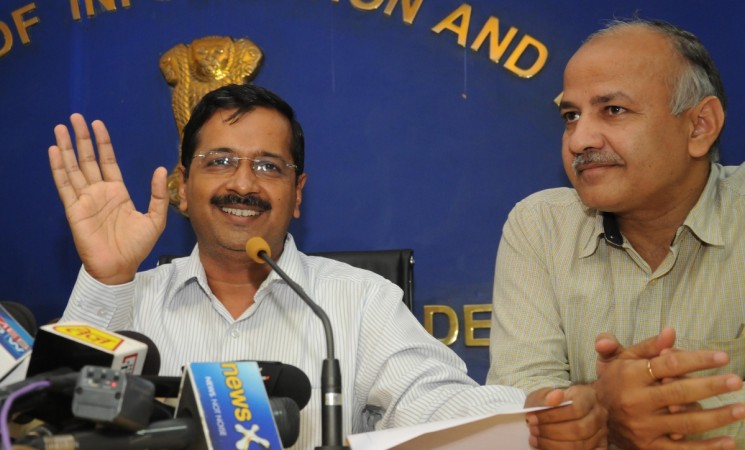 The Delhi High Court's direction to the Lieutenant-Governor of Delhi on Monday to act on the "aid and advice of the council of ministers" and "respect the mandate of the people" has come as a shot in the arm for the Aam Aadmi Party (AAP) government in its bitter power struggle against the Central government.
"The LG must act on aid and advice of Council of Ministers in respect of matters which fall within legislative competence of the Delhi assembly," The Indian Express quoted Justice Vipin Sanghi as saying.
The direction came in response to a bail petition filed by a Delhi police constable Anil Kumar, who was arrested earlier this month by the Delhi government's Anti-Corruption Branch (ACB) on bribery charges.The judge dismissed his bail petition.
The direction is being seen in the context of a Ministry of Home Ministry notification issued in 2014 reiterating that the Delhi government did not have jurisdiction to arrest Central government employees.
Justice Sanghi said the notification issued by the Central government was "wrong" as it cannot exercise executive powers in matter which comes under the jurisdiction of legislative assembly of NCT.
Delhi Chief Minister and AAP convenor Arvind Kejriwal took to Twitter to express his happiness over HC's judgement.
Congrats. Del HC strikes down centre's effort to weaken Delhi's ACB. Del HC- Centre has no jurisdiction to pass notification on ACB's powers

— Arvind Kejriwal (@ArvindKejriwal) May 25, 2015
Today's HC judgement a huge embarassment for central govt. HC also said that the latest 21st May MHA notification is "suspect" — Arvind Kejriwal (@ArvindKejriwal) May 25, 2015