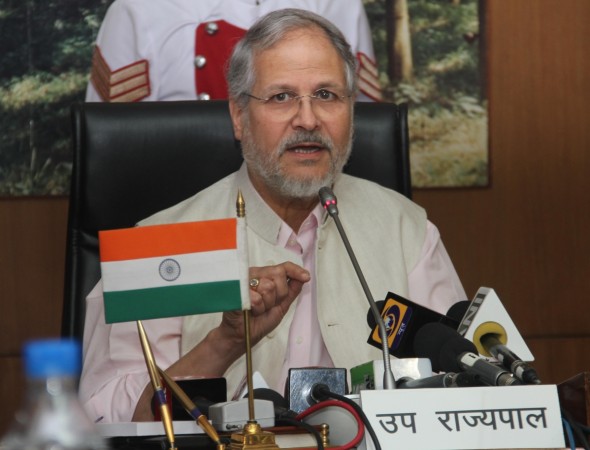 The Aam Aadmi Party (AAP) suffered a setback in its ongoing tussle with the Lieutenant-Governor (L-G) Najeeb Jung when the Centre issued a notification on Thursday saying that the latter need consult the Delhi chief minister when 'deemed appropriate' with respect to appointment of bureaucrats.
It is seen as implying that the final say will be that of the L-G with respect to the appointments, an issue which has become a bone of contention between the AAP and Jung in the past few days.
The notification said: "Subject to his control and further orders, the Lieutenant Governor of the National Capital Territory of Delhi shall in respect of matters pertaining to Public Order, Police, Land and Services...exercise powers and discharge the functions of the Central Government, to the extent delegated to him time from time by the President."
In the notification, the BJP government clarified that only the Centre has the power to administer IAS and IPS officers as NCT of Delhi "does not have its own state public services," according to IANS.
"Provided that L-G may, in his discretion, obtain views of CM of Delhi in regards matter of 'Services', wherever he deems it appropriate," the notification further said.
Reacting to Centre's notification, Delhi chief minister Arvind Kejriwal said that the BJP has lost it again.
BJP first lost Del elections. Today's notification shows BJP's nervousness abt our anti-corruption efforts. BJP again lost today

— Arvind Kejriwal (@ArvindKejriwal) May 22, 2015
The tussle between the AAP and Jung began on 15 May, when bureaucrat Shakuntala Gamlin was appointed as the acting chief secretary on the instructions of Jung, who overruled Kejriwal's orders. Kejriwal had alleged that Gamlin had tried to lobby for power companies in Delhi.
A series of events followed thereafter, escalating into a major confrontation between the state government and Lieutenant Governor.