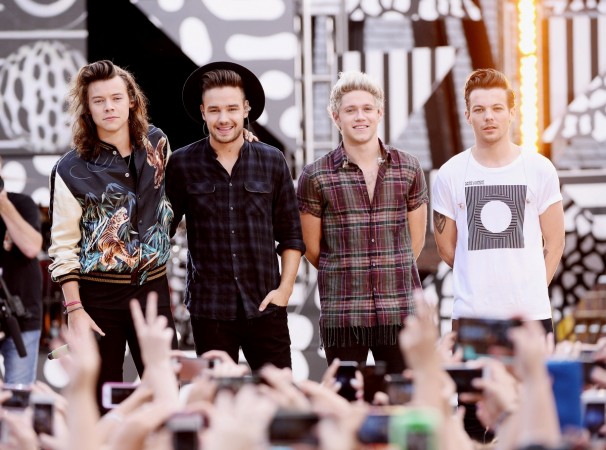 Liam Payne sent a ripple of excitement among fans everywhere on December 8 as he revealed that he may be in favour of a One Direction reunion for the holiday season.
In an interview with Capital FM at the Jingle Bell Ball in London, Liam admitted that he is still in touch with some of his former band mates and wouldn't mind teaming up with them for Christmas. "I spoke to Niall [Horan] the other day", he exclaimed.
"We were both super jet-lagged and he, like, texted me at two o'clock in the morning … and we spent like four hours on FaceTime … we had a really good laugh! I think everyone is in London at the moment. Which is cool — for the first time — it's the closest we've been as a band in a while." said Payne.
However, it remains unclear whether Zayn Malik will be invited to be a part of the One Direction reunion. Malik quit the band in March 2015 before they went on hiatus. There has been some friction between Malik and the other band members – some of which was apparent earlier this week. Louis Tomlinson, 26, took to Twitter to post a message that many think was directed toward Zayn's new song, "Good Years" after it was rumoured the lyrics were slamming the band. "Proper confused. What a hypocrite!," Louis' tweet read.
Malik has previously slammed the band in public. During an interview with British Vogue magazine last year, the 25-year-old artist admitted that his communication with the former band mates became non-existent after he left the group in March 2015.
He said: "I ain't spoke to any of them for a long time, to be honest with you. That's just the way it is. There's things that happen and things that were said after I left ...Snide things. Small things that I would never have expected. That's just the way it is. People move on, people grow apart, people grow up."
"I have always been a bit like that, though – always a bit of an island. I don't like to confer with too many people," he went on.
Zayn's departure from the group was announced on Facebook. The statement read: "My life with One Direction has been more than I could ever have imagined. But, after five years, I feel like it is now the right time for me to leave the band."