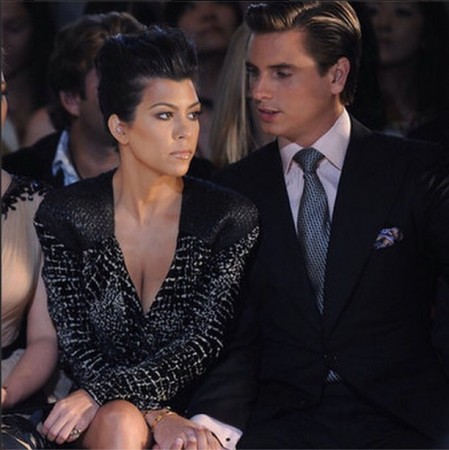 Scott Disick is reportedly not happy that Liam Payne tried to flirt with Kourtney Kardashian. The former One Direction star complimented the Keeping Up with the Kardashians star after she posted racy photos on Instagram.
The 25-year-old British singer was happy seeing images of Kardashian in see-through black lingerie for a GQ Mexico shoot. He left a comment saying, "Wow."
According to a report by Hollywood Life, the father-of-three is possessive about the eldest Kardashian, despite their split. A source said: "Scott feels a tinge of jealousy over Liam's flirty comment with Kourtney, but he knows he has no room to say anything to his ex."
"So he's going to keep his mouth shut about it. Scott has always thought Kourtney was really attractive but when a big celebrity reminds him of how sexy Kourtney looks, Scott takes notice. While Scott is in love with Sofia, he still has a lot of love for Kourtney, too, so he feels territorial and protective over the mother of his children," the insider added.
Meanwhile, Kourtney is enjoying the attention she is receiving from both men. The source went on: "Kourtney thinks Liam is really cute and is totally open to going on a date with him. If he asked her out, she would say yes. Kourtney loves international guys, loves Liam's music, and thinks he is sexy too."
Meanwhile, in the accompanying interview with the magazine, the 39-year-old reality star talked about the qualities she looks for in a man. She shared: "It's important that he's confident in himself, that he knows who he is so that he doesn't have to be proving anything to anyone. He should also be understanding and accepting of who I am. It won't work without this."