2018 has been a year that showcased real disruption in the premium smartphone segment. But a truly worthy flagship was overshadowed by the glory and glamour of popular phones like OnePlus 6 and Poco F1. For those who are still looking for a well-packed premium smartphone with great value for money, LG's G7 ThinQ offers more as it comes with a special discount during Flipkart Diwali sale.
LG had launched the G7 ThinQ earlier this year for Rs 39,990. The premium price tag of the device instantly turned away many buyers either towards Poco F1 for its cheaper price tag or OnePlus 6 by popular demand. LG G7 ThinQ, which is in the same league as Poco and OnePlus phones, did not get as much time in the spotlight as it deserved.
As a part of Flipkart's ongoing Big Diwali Sale, potential smartphone buyers can finally consider the LG G7 ThinQ as it gets generously discounted and gives little reasons to be turned away this time around. Flipkart is offering a flat Rs 10,000 discount, listing the G7 ThinQ for Rs 29,990.
In addition to that, there's a 10 percent instant discount while purchasing the smartphone using SBI credit cards. This brings down the total cost of the G7 ThinQ to Rs 27,000, which is a pretty sweet deal for a smartphone with top-of-the-line features.
While the Flipkart's discount makes a great reason to pick up LG G7 ThinQ, the handset on its own is a marvel. The smartphone is powered by Snapdragon 845 chipset, paired with 4GB RAM and 64GB storage. There's a 6.1-inch QHD+ display with 19:9 aspect ratio, which is the best looking screens in this price range.
On the camera front, there's a 16MP dual rear camera with super wide angle sensor and an 8MP front-facing shooter for selfies. The AI algorithm in the handset helps capture some great shots, even in low-light conditions. LG G7 ThinQ is widely praised by critics and reviewers for its overall performance and camera.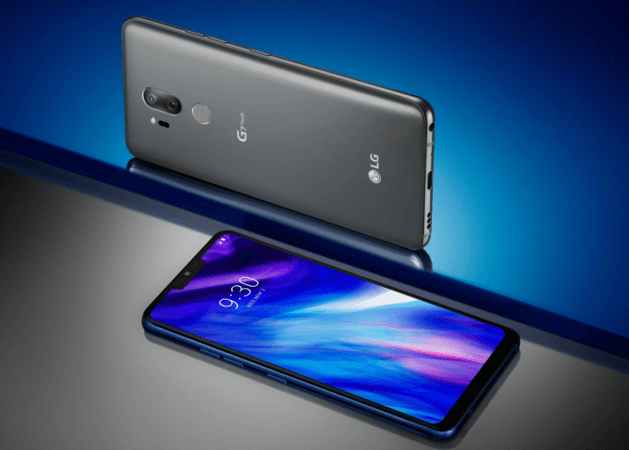 LG G7 ThinQ looks great with its sturdy glass design, which also enables wireless charging in the phone. The handset supports DTS:X and Hi-Fi Quad DAC technologies for the best audio experience. Also, the smartphone is rated IP68 for dust and water resistance, which makes a sound package in a sub-Rs 30,000 phone.
Quite frankly, LG G7 ThinQ is clearly the most underrated smartphones this year. And at this price point, buyers cannot go wrong with this LG flagship smartphone.