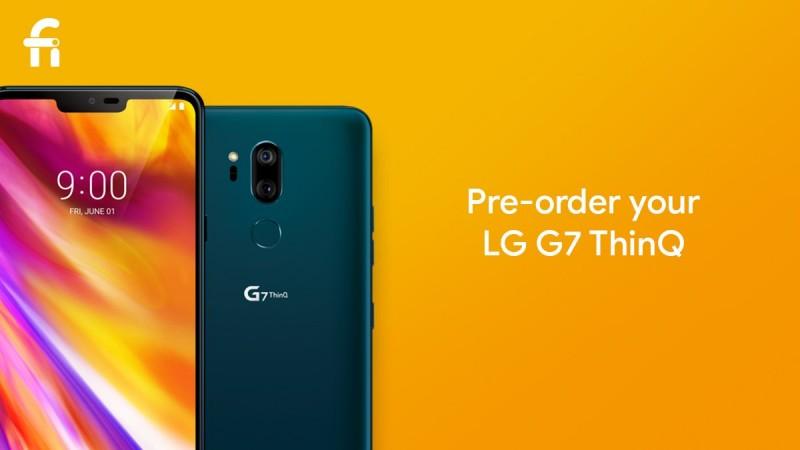 Google's virtual mobile carrier Project Fi has finally opened the much-awaited pre-orders for the LG G7 ThinQ smartphone as well as the LG V35 handset.
Project Fi offers G7 ThinQ in Aurora Black and Matte Blue colour options at $749, or $31.21 per month for 24 months. G7 ThinQ purchases via pre-orders will save buyers $100 as a service credit from the network, making the cost $649. The V35, available in Aurora Black and Platinum Grey, costs $899, or $37.46 per month for 24 months, and the same service credit amount will apply for pre-ordered purchases.
First released back in May, the LG G7 ThinQ smartphone is a cut above the rest with quality sound experience as its main selling point. Thanks to the proprietary 'Boombox' Speaker, the mobile device boasts ten times louder sound compared to any regular smartphones and a more powerful bass that is twice as rich as those handsets available in the market right now.
With the Boombox speaker, the LG G7 ThinQ's sound level is cranked up, allowing the device to play like a loudspeaker. This makes the bass sound volume louder by more than 6dB, which is double than any smartphones. LG achieves this by taking advantage of the extra space inside the device to serve as a resonance chamber, resulting in a louder audio output. Putting the G7 ThinQ on a surface or box made of materials such as iron or wood will further amplify the sound output, making it a woofer.
LG also threw an industry-first with this phone, adding the 'DTS:X' technology into the mix for that 3D stereo sound quality that you can only enjoy in movie theatres. With the help of earphones, you get an immersive sound experience while you play video games or stream movies on the phone.
LG is also using the Hi-Fi Quad DAC in the G7 ThinQ, which basically lowers the distortion level to 0.0002% and gives a clear sound close to the original. It supports the MQA (Master Quality Authenticated) standard to pull off a high-fidelity, high-quality streaming with little data capacity. This similar Quad DAC was also used in the G6 and V30S ThinQ handsets.
From the looks of it, LG has been hard at work in the audio department to bring forth a new experience, which is a sound effort to keep abreast of its customers' needs and simultaneously lure in the sound-loving demographic.