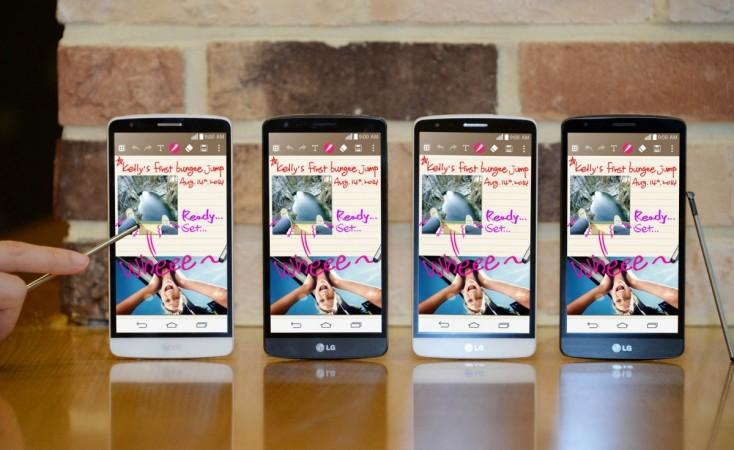 Speculations are doing the rounds that the LG G4 would be unveiled at the upcoming Mobile World Congress (MWC 2015) to be held 2-5 March in Barcelona, but latest report has suggested a late launch, claiming that it could see the light of day in April.
In what seems like an intentional move not to clash with the Samsung Galaxy S6 in the smartphone market, the LG Electronics has decided not to release its flagship smartphone, the G4 at the MWC 2015 but could come in April, a source told Korea Times.
"LG Electronics decided not to release the G4 at the Mobile World Congress (MWC) exhibition in Barcelona in March," a source told Korea Times. "It may release it in April."
"Samsung usually releases its new flagship model in the first quarter of each year, and Apple in the second quarter," added the source. "We need some in-between time to make a bigger splash."
It may be mentioned that the LG G3 was released on 27 May 2014, which means the LG G4 could hit the market before its predecessor completes 1-year cycle.
"We rolled out the G3 in May last year so we do not plan to unveil the G4 at this year's Mobile World Congress and spend more time perfecting the new phone," an unnamed LG executive was quoted as saying by The Chosun Ilbo.
According to a report by The REM, the LG G4 is expected to come with features like 5.7 inch HD –IPS +LCD display, Qualcomm Snapdragon 801/802/805/808 that clocks at 3GHz, Android 5.0 Lollipop, 3/4GB RAM with microSD card up to 128GB, and 15 to 17MP main camera and 3 to 4MP front snapper.
However, iKnow Today claimed in its report that LG's next-generation smartphone might sport , a 5.5-inch or 5.9-inch display with 2/4K screen resolution, powered by Qualcomm Snapdragon 808 or 810 processor and house a 3500 mAH battery.