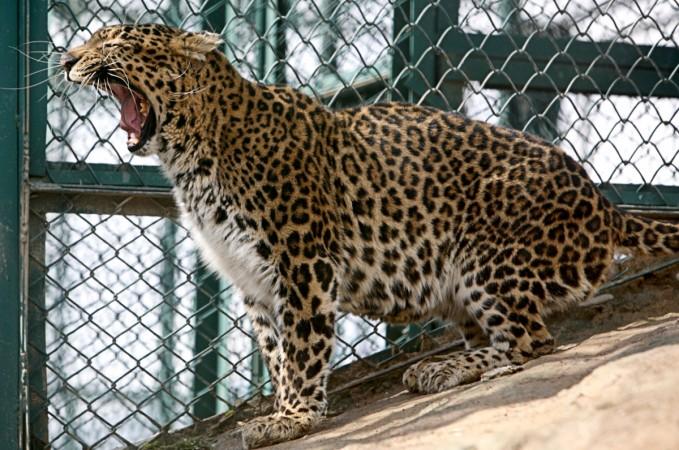 A leopard strayed into a residential locality at Ulhasnagar township in Thane district, Maharashtra, March 18 that left the residents gripped by fear.
In order to keep the residents steer clear from the leopard, a 20-member team from the Thane Forest Range along with the officials from Sanjay Gandhi National Park were rushed to the spot, the Hindu reported.
"The big cat was first spotted by a 55-year old woman at 7.30 a.m. Though she tried to alert her family and neighbors, nobody took her seriously as a leopard had not been seen in the area previously" the Hindu quoted Ghanshyam Palange, a police officer, as saying.
According to the police, the wild animal may have found its way from Ambernath, near the Barvi Dam, as there are a lot of leopards in that area. A police official also claimed that the leopard was not from the national park nor was it a man-eater.
The owner of the house where the leopard was caught claimed that since it was Sunday morning, the family members were all asleep. However, they were notified of the incident after a guard rang them up and told them that a leopard had entered their building. Following this, the family members locked themselves in, The Hindu reported.
"The non-teaching staff called me around 8 a.m. about a leopard passing through our building compound and entering the house located opposite. I immediately called the residents of the house and the police after viewing the footage on my phone," said the resident whose coaching class' CCTV captured the leopard.
The frightened residents shut their doors closed after the wildcat was seen roaming around in their locality. The leopard was found near a staircase of a building following which the forest guards tranquilized the animal through a hole in the wall, the daily reported.
The authorities later took the leopard to the nearby Sanjay Gandhi National Park.