A recent report by OK! Magazine claimed that Leonardo DiCaprio had a 'Titanic date'. According to the report, they went to the Giorgio Baldi restaurant in Santa Monica which sparked rumours of a romance.
Also read: Watch: Kate Winslet locks lips with THIS Mom star during Hollywood Film Awards
The report explained that the duo enjoyed an intimate night out to celebrate the actor's 43rd birthday on Friday, November 10.
After spending a few hours in the restaurant, both the actors left in the same car as they were escorted out by security. The report also briefed that the Oscar-winning actors "sat side by side in the back of a sleek SUV."
To make the report more assertive, the tabloid mentioned another recent report by Star magazine which stated that the pair still has 'feelings for each other' ever since they acted in James Cameron's 1997 hit Titanic movie.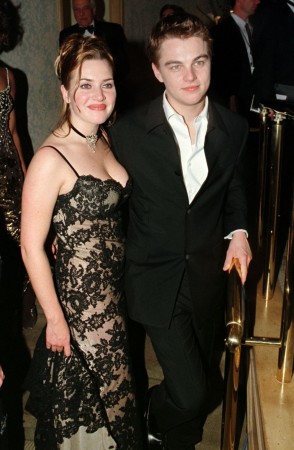 However, like other previous false reports, Gossip Cop looked over this story as well and claimed it as 100 percent false.
Gossip Cop learned that the Titanic stars were not alone at the restaurant as they were sharing a meal with the winner of a charity auction that raised money for DiCaprio's conservation foundation.
Winslet and DiCaprio have been really close friends since Titanic movie. Their dating story was completely fabricated by the tabloid.