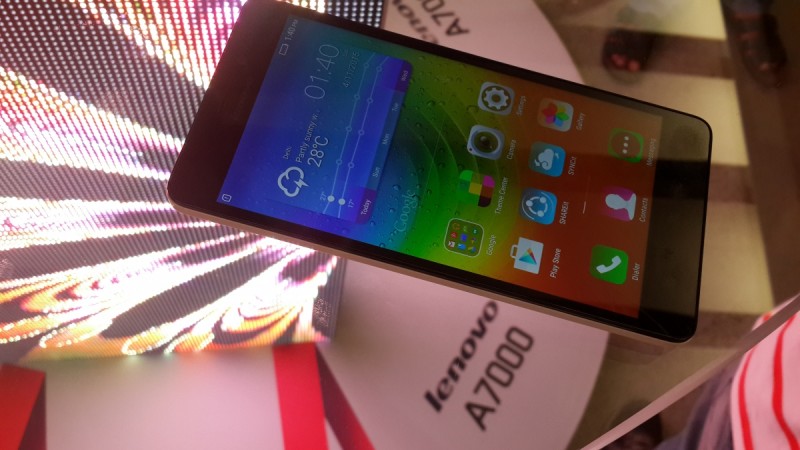 Lenovo is vigorously expanding its budget smartphone lineup to offer a wide range of options to smartphones shoppers with different requirements. The company just launched a new variant, A5000, in Russia with focus on delivering a long battery life. Here's a look at all three major Lenovo budget smartphones along with a comparison of specs, features and price. It's worth noting that A5000 is yet to be announced in international markets, but considering Lenovo's unprecedented success in India, the new budget phone might come sooner than later.
Display
There is a very thin line separating Lenovo's A7000, A6000 Plus, and A5000. A7000 is clearly the high-end variant that boasts of a 5.5-inch HD screen with 1280 x 720 pixels and 267ppi. While the resolution on all three phones remains the same, A6000 Plus and A5000 come with a smaller 5-inch display, featuring 294ppi.
Processor
All three phones have different processors and Lenovo A7000 has the fastest of all, 1.5GHz octa-core MediaTek MT6572M SoC. Second in line is A5000, which is powered by a 1.3 GHz quad-core Mediatek MT6582, and finally A6000 Plus has quad-core Qualcomm Snapdragon 410 processor clocking speeds at 1.2GHz.
RAM and Storage
There isn't much to lose out on the RAM and storage department. Lenovo A7000 and A5000 have 8GB storage which is expandable up to 32GB, while A6000 Plus offers 16GB built-in storage. A7000 and A6000 Plus get 2GB RAM, while A5000 is treated with a measly 1GB unit. Overall, A5000 has the lowest storage as well as RAM, while A6000 Plus wins in both RAM and storage front.
Camera
Lenovo has integrated a similar 8MP rear-facing camera with equal capabilities in all three phones. A7000 takes the lead with its 5MP front snapper, while A6000 Plus and A5000 trail behind with their 2MP front-facing sensors.
Battery
Lenovo has really taken things to a whole new level with its mammoth of a battery in A5000. If you are looking for a long-lasting battery, A5000 is your clear choice as it comes with a 4,000mAh non-removable battery. A6000 Plus features a 2,300mAh unit, while A7000 packs a 2,900mAh battery.
Price
Lenovo has a smart pricing strategy. A7000, which has comparatively better specs than the other two, retails for ₹8,999; and A6000 Plus can be bought for ₹7,499.
Surprisingly, Lenovo A5000 is priced more than A7000. According to a post by Mahesh Telecom on Facebook and Twitter, Lenovo launched A5000 in India for ₹10,250 and it will be available in white and black colours. It won't be surprising to see the handset to retail exclusively via Flipkart, but an official word from the company will confirm the same.
In India, Lenovo's A7000 and A6000 Plus are exclusively available via Flipkart. The high-end model is scheduled for a third flash sale on 29 April, at 2 pm. Similarly, A6000 Plus will be available on 28 April, at 2 pm. Registrations for both phones is mandatory to participate in the respective flash sales.