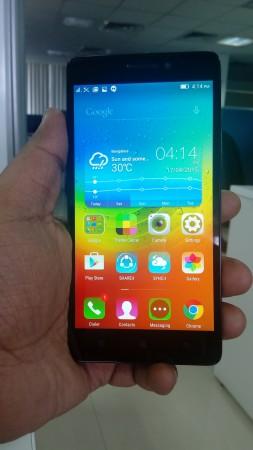 Although Lenovo stepped into the Indian smartphone market several years ago with a range of budget and mid-budget smartphones with great battery life, it could not manage to achieve enough success.
But things are changing for the company.
After the earlier release of its budget 4G smartphone A6000 in India, Lenovo is back in the reckoning, with the launch of A7000 smartphone in India. Priced ₹1,000 more than its predecessor, the A7000 offers more powerful specifications and the latest Android Lollipop operating system.
Lenovo may still not be the first brand that comes to users' mind while considering budget smartphones, but the Lenovo A7000 is one of the few handsets that offers true value-for-money at ₹8,999.
Design and Build
Lenovo has opted for almost similar material as used in A6000 for the back cover. It hides the edges and the back together and gives a nice, compact feel in hand. The device is ergonomic to hold and durable too. Though its matte in nature, the rear panel is still prone to fingerprints and smudges.
Opening the rear panel reveals the Dual SIM card slot, of which one accepts 4G/3G SIM card while the other one is restricted to accept 2G SIM card only. Besides, there is a micro SD card slot for expanding the memory up to 32GB.
Measuring 152.6 x 76.2 x 7.99 mm, the A7000 weighs just 140g, is well-constructed and looks superior.

Display
Like its biggest competitors Yu Yureka, Xiaomi Redmi Note and Huawei Honor 4X, the Lenovo A7000 packs an identical 5.5-inch HD display with 720x1280 pixels resolution at 267ppi pixels count.
The display offers ample brightness with decent viewing angles, but lacks the Corning Gorilla glass 3 protection which is common in most of the budget devices.
We understand Lenovo sacrificed it probably for cutting cost, but overlaid screen protection is counted as a necessary feature. Anyways, you can easily opt for a screen protector to guard your screen from scratches. But make sure to buy a better protection as most of the local protectors displays images with a blue tint.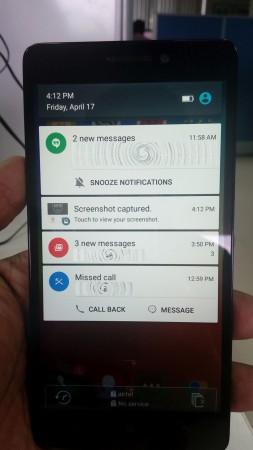 Operating System
For winning the race in the budget segment, Lenovo has featured Android 5.0 Lollipop overlaid with its proprietary Vibe UI interface. Lenovo has not changed much to its interface, compared to A6000. But the colourful interface feels much better with the intuitive features of Lollipop OS. Lenovo retains all the good features of Lollipop, including the improved notification panel.
But the interface still lacks the app drawer, hence all the apps and widgets have been placed right on the home screen. Sacrificing app drawer has its own pros and cons. While it transforms the interface and makes it more compact and tidy, it lacks the ability to customise. Lenovo also packs essential proprietary apps like spam cleaner, built-in antivirus, SHAREit and CLONEit.
Performance
Lenovo packs powerhouse specification for its price. An octa-core MediaTek MT6752 SOC (System on Chip), which equips a 1.5GHz octa-core processor and a Mali T760MP2 GPU has been aptly backed with 2GB RAM and 8GB in-built memory are impressive, when we factor in the price.
In our test, we found out of 8GB, the OS consumes only 3GB of system space, which means 5GB is left for user's consumption. For users who prefer large memory in their handsets, Lenovo features a micro SD card slot for appending 32GB more memory to the phone.
Earlier in our hands-on with the device, we mentioned the A7000's AnTuTu Benchmarking score surpassed that of many high-priced phones such as Xiaomi MI 4 and Galaxy S5.
As a part of the review process, we ran all the necessary benchmarking suites for Lenovo A7000. In AnTuTu Benchmarking 5.6.2, Lenovo A7000 managed to score 42710, which is quite impressive. With the score, it beat mid-budget and flagship devices such as Xiaomi MI4, Xiaomi MI3, Samsung Galaxy S5, Huawei Mate 7 and Google Nexus 5.
Compared to current standards, anything above 35,000 is outstanding for a budget phone. In comparison, the two competitors of A7000 – Yu Yureka and Redmi Note 4G – got 31578 and 19749 respectively.
In the GeekBench 3 Suite, the Lenovo A7000 scored 737 in single-core and 3,734 in the multi-core test. With the Vellamo Suite, A7000 scored 1,043 in Metal, 1,585 in Multicore and 969 in Chrome Browser test.
In our real life test, A7000 also stood well by performing smoothly during our entire usage session. It handled several apps and tabs together, without any stutter or chugs. We also played resource heavy games like Asphalt 8: Airborne and didn't find any visible delay.
Camera
Lenovo A7000 packs an 8MP rear camera with auto-focus and a 5MP front camera for selfie snapping. To impress selfie-addicted consumers, Lenovo did a trick by adding the Selfie Stick support into the phone. In case you are not aware, the selfie stick is a key-ring shaped diffuser flash connected to the 3.5mm audio port that helps to click selfies even when it is dark. Previously, only Vibe X2 Pro used to support all the features of selfie stick. This implies that Lenovo will soon release the selfie stick in India.
The stock camera interface has been neatly designed with optimum manual controls and filters to snap decent quality images.
We found the rear camera was fast and focus was accurate on subjects to bring optimum details in the image. The colours in the result images are finely balanced and don't have any visible tints. However, in a challenging lighting environment, it produces images with slight yellow hue and visible noises. Find the sample images of A7000 posted below.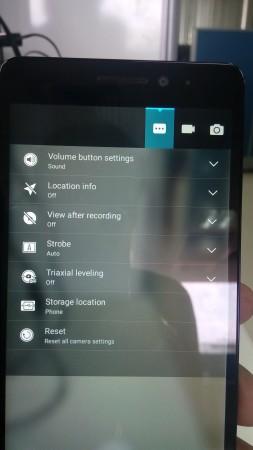 Dolby Atmos
Lenovo has enhanced the Dolby feature of A6000, incorporating Dolby ATMOS into its successor. This feature adds surround sound experience to enhance your multimedia experience. Though Lenovo is bundling a stock earphone with A7000, we suggest you to buy a better headphone to get the best experience.
For better performance, we paired in a better earphone with the device for getting the best listening experience.
Once the music or video app is opened, the Dolby ATMOS app automatically activates and enhances the listening experience. The feature especially helps in movies with a surround sound experience. Of course, the experience is not as great as experienced in premium theatres, but for the price, it should be welcomed.
Battery and Storage
Lenovo packs a 2900 mAh battery, which lasted for about a day during normal use. In our stress test, it could last for 18 hours, which is good. In our video loop test, the Lenovo A7000 survived around 8 hours.
Competitors
For the price, the main competitor of Lenovo A7000 would be Micromax's Yu Yureka, which is similarly priced but has a weaker battery and less benchmark scores. The Xiaomi Redmi Note 4G and Huawei's latest Honor 4X will also have a head-on clash with the device. Last but not the least, the lower variant of ASUS Zenfone 2 will also find a competitor in A7000.
Overall
The Lenovo A7000 is available exclusively through Flipkart via Flash sale. For the price, A7000 is the best device available currently. The smartphone packs a decent pair of cameras, well performing SoC, optimum RAM, decent display but we wish Lenovo had packed 16GB in-built memory, which would have made it the best device till date for its price.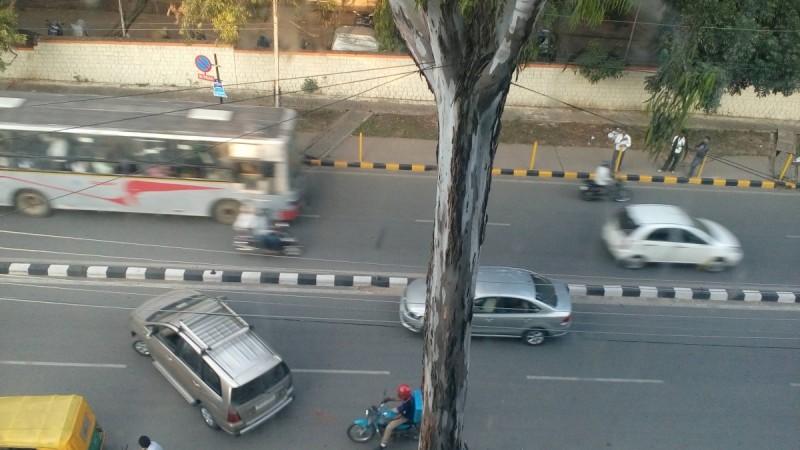 .