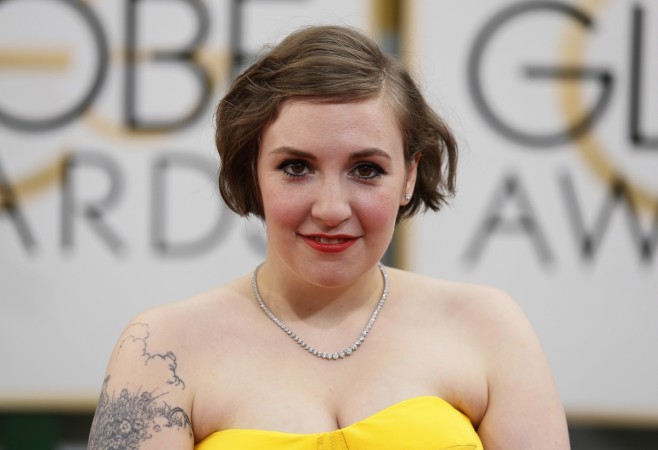 American actress Lena Dunham, who was sad after the election result came out, finally broke her silence about the Democratic candidate Hillary Clinton losing the election. In a motivational letter, Dunham shared her election day story and mourned Clinton's loss to Donald Trump.
In a letter titled "Don't Agonize, Organize," Dunham talked about Trump's victory and how she felt on the election day. She started her letter with Audre Lorde's quote, "It is not our differences that divide us. It is our inability to recognize, accept, and celebrate those differences." She said that on election she woke up like a bride and was ready to celebrate the day.
Dunham along with several other celebrities and people of America was expecting that Clinton would become the president, but was left disappointed after the Trump's victory. However, she is now encouraging all Clinton supporter to fight for their future.
Read the full letter here:
A Message to Our Lennys:
"It is not our differences that divide us. It is our inability to recognise, accept, and celebrate those differences." —Audre Lorde
I woke up on Election Day like a bride: rosy, thrilled, a little controlling about just how MY perfect day would be spent. After working on the Clinton campaign for eighteen months, I was ready to celebrate and sure that by nightfall I'd be knocking back glasses of champagne and creating a story to tell my unborn children. Maybe I'd even get close enough to Hillary Clinton to hug her, to whisper "Thank you." I had dreamed about it every night for the last two weeks.
So on Tuesday — Jesus, it's almost embarrassing to remember — I smugly selected a baby-blue sweater with a not-so-subtle pussy motif and headed to vote with my boyfriend, smiling at the elderly socialists on my block like it was Sesame Street. I packed my HRC 2016 memorabilia into a brown box with my I VOTED sticker smacked on top. I spent the afternoon phone-banking with friends, and it felt more like icing on the cake than urgent business. Because as horrifying as I found Donald Trump's rhetoric, as hideous as I found his racism and xenophobia, as threatening to basic decency as I found his demagogue persona, I never truly believed he could win.
I'd been travelling the country for the last few weeks, in swing states like North Carolina and Colorado. While I'd dealt with a few irritating email questions (those fucking emails, as if they were a worthy corollary to fraud and sexual assault), the resolve and passion of students, many of whom had made their way over from the Bernie Sanders campaign, gave me a sense of hope that got me downright high. I didn't see how with faces this bright, diverse, wise, and passionate anything but the best — the only — result could prevail.