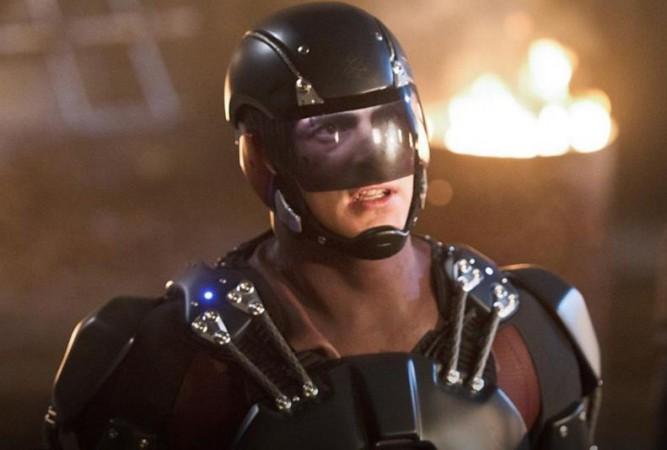 It looks like Sarah (Caity Lotz), Ray (Brandon Routh) and Kendra (Ciara Renée) are going to be stranded in 1950s' Oregon for a little longer as "Legends of Tomorrow" has taken one more week of sabbatical. The upcoming Season 1 episode 9, "Left Behind," of the CW show will be aired Thursday, March 31.
As fans will remember, Sarah, Ray and Kendra were left behind when the rest of their team flew off on the Waverider after Chronos caught up with them. It looks like Rip will not be able to bring the ship back to the exact moment of their parting, meaning the trio will have to learn to live in a time and place where they do not belong.
While Ray takes up teaching and Kendra acts as a dutiful wife to the professor during their two-year-long wait, Sarah seems to have joined the League of Assassins during that time. Although the league was disbanded by Nyssa (Katrina Law) in Season 4 episode 13, they were very much active in the 1950s under the command of Nyssa's father Ra's al Ghul (Matthew Nable).
Also Read: 'The Flash,' 'Arrow' return to the CW this week
In the promo photos for "Left Behind" that have been shared by Today News Show, Rip (Arthur Darvill), Ray, Dr Stein (Victor Garber) and Jax (Franz Drameh) are all chained in the League headquarters at Nanda Parbat. The photos also suggest there will be a huge showdown between Sarah and Kendra, who is in complete Hawkgirl mode. Snart (Wenworth Miller) is absent from the photos, suggesting he may be the hero that helps Sara make the right choice.
Meanwhile, fans are looking forward to the TV debut of Jonah Hex (Johnathon Schaech) in episode 11 "The Magnificent Eight," which is a play on the 1960s' western film titled "The Magnificent Seven." Jonah is a DC Comics antihero and bounty hunter, played by Josh Brolin in the standalone movie "Jonah Hex" in 2010.
Jonah's character in "Legends of Tomorrow" is described as a "former Confederate soldier and ambiguous gunslinger in the Old West with knowledge of time travel." He is also said to be an old friend of Rip who comes to the rescue of the legends during a fight with a gang of outlaws in the Old West.