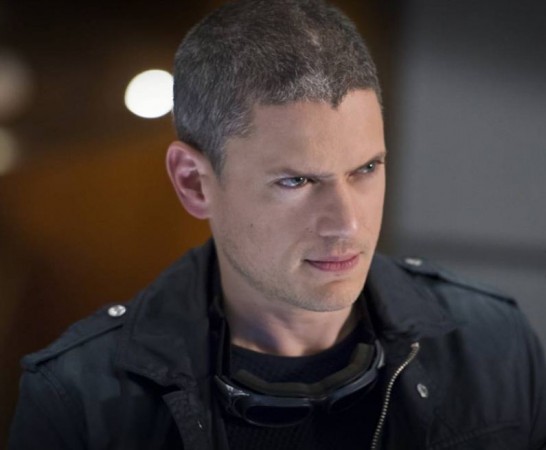 Fans of Captain Cold (Wentworth Miller) were shocked to learn that the charming anti-hero will not be a regular cast member when "Legends of Tomorrow" returns with Season 2. However, he is getting a more far-reaching role in the CW-DC universe as a recurring cast member in all Greg Berlanti shows.
Possible in the Berlanti universe, Wentworth Miller will now be seen popping in and out of all CW superhero shows. With "Supergirl" also coming to the CW from CBS, Miller now has the possibility of appearing in four separate shows, including "Arrow," "The Flash" and "Legends of Tomorrow."
Come next season, you will be able to see Miller's Captain Cold in "The Flash" one week, in "Arrow" the next and "Legends of Tomorrow" the one after that. Although this is great news for Miller and his fans, it might spell bad news for "Legends of Tomorrow," which is losing one of the best characters on the show.
Then again, showrunner Phil Klemmer has already said that Season 2 of "Legends of Tomorrow" will be completely different from Season 1, with "new good guys, new bad guys, new stakes, new dynamics, new goals." It will certainly be interesting to see how Captain Cold fits into this universe, especially with all the changes that will have to be made when "Supergirl" joins.
Meanwhile, the synopsis of the upcoming Season 1 episode 16 suggests that the legends will all return to their own lives in 2016, where Sara (Caity Lotz) learns that her sister Laurel (Katie Cassidy) is dead.
The promo for the epiosde has been shared by Television Promos via Youtube. Here is the official synopsis of "Legends of Tomorrow" Season 1 episode 16 titled "Legendary:"
Rip decides the team has sacrificed enough and returns its members to Central City to pursue their own destinies; Sara receives devastating news from her father.