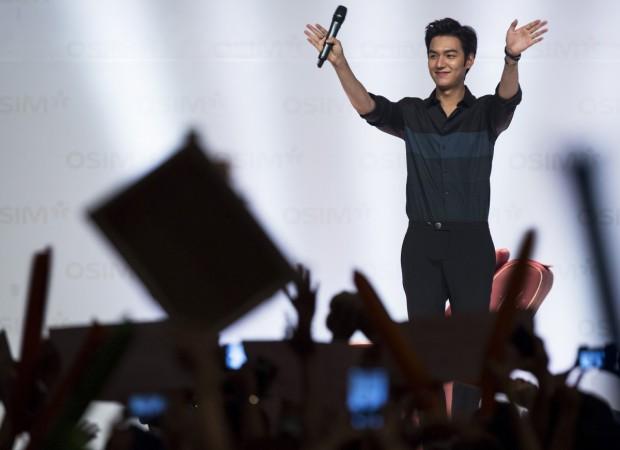 While several stars send well-wishing messages to their fans on social media, The Legend of the Blue Sea star Lee Min Ho went a step ahead and surprised one of his fans. Min Ho surprised his fan with a sweet wedding gift on her special day.
Also Read: The Legend of the Blue Sea actor Lee Min Ho to enlist in the military after fans' meet?
Though the incident happened in 2015, it has started trending on social media sites now with "legendary fan-service" tagline. In 2015, a female fan approached Min Ho with three wedding dates and asked the actor to select one. The actor selected a date in the month of March for her big day.
The fan sent her wedding invitation to Min Ho's agency MYM Entertainment. The actor couldn't attend the wedding due to his busy schedule, but he sent a special gift to make his presence felt. He sent a flower garland congratulating her on the special day. "Please be happy and live well," the message on the flower wreath read. The bride almost fainted after receiving the flower wreath, according to Koreaboo.
Min Ho's sweet gesture proved, once again, why his fans love him unconditionally. The actor lets his fans hug him during fans' meet. He once gave an admirer his necklace after the fan missed out on the gift. He is often seen wearing blue colour outfits because his fans like him in the blue hue.
The Legend of the Blue Sea actor is one of the popular South Korean actors worldwide and enjoys a huge fan following. He has more than 3 million followers on Twitter, over 17 million Facebook followers and over 29 million followers on Weibo– China's Twitter.