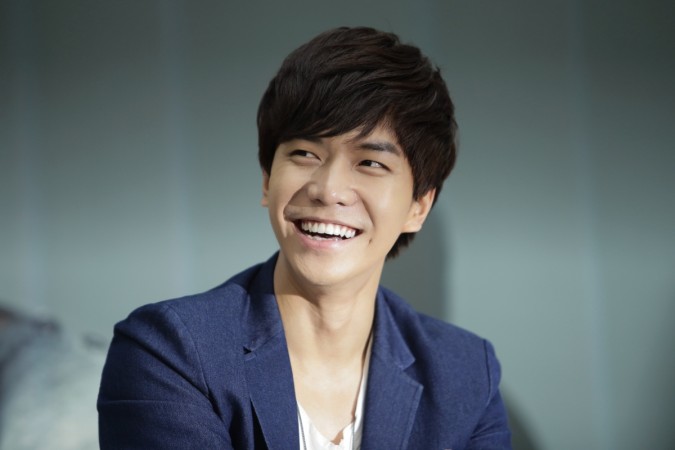 A Korean Odyssey actor Lee Seung Gi has given the warmest surprise to Moon Lovers: Scarlet Heart Ryeo actress and good friend IU by gifting her a truck with coffee and churros on the set of her forthcoming tvN drama My Ajhussi.
"To Ji Eun [IU's full name] and the cast and crew of 'My Ahjussi,' please enjoy the food and gain strength! From Lee Seung Gi," wrote Seungi on the sign, according to Soompi.
"I'm rooting for Ji Eun and the 'My Ahjussi' team," he added.
This is not the first time that IU has received such a surprise from Seung Gi. In one of the episodes of SBS show Strong Heart in 2011, the actor had gifted her a beautiful designer bracelet.
"The bracelet was really fancy and looked very expensive," the 24-year-old actress and singer had said upon receiving the gift.
"While the meaning behind the gift is important, I want to point out the fact that I personally went shopping for it," Seung Gi had said in response to IU's reply.
The duo became good friends after working together on Strong Heart, which was hosted by the actor. Since then their bond has become stronger. The 31-year-old actor also made a special appearance in IU's drama Producer, which was released in 2015.
IU's upcoming drama My Ajussi portrays the love story of a middle-aged man ( Ajhussi in Korean) and a young woman. The duo come together to help each other out after going through various struggles in their lives. The drama will air on tvN from March 15.
Seung Gi's drama A Korean Odyssey is currently running on tvN every Saturday and Sunday at 9 pm KST.