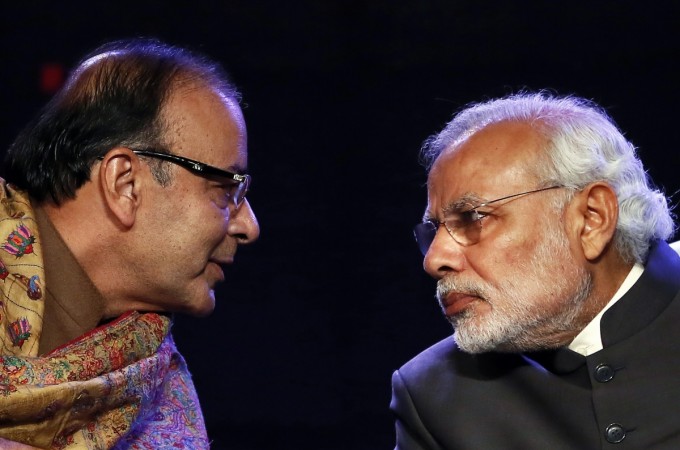 Prominent equity strategist Christopher Wood put his weight behind the Indian government, which is locked in a standoff with the Reserve Bank of India, saying the Narendra Modi government had the right to push the envelope on the central bank leadership.
Wood, managing director and equity strategist at CLSA, is of the opinion that there is room for easing rates as headline inflation has softened.
The primary point of conflict between the central bank and the government is the monetary policy, with the government comp0laining that Governor Urjit Patel and his team have been too tightly managing the rate regime even as the political leadership was heading into an election year.
Writing in his weekly newsletter Greed & Fear, Wood said he is "sympathetic" with the government on the policy tightening issue, the Economic Times reported.
According to CLSA, Wood has been consistently ranked Asia's top equity strategist by both Asiamoney and Institutional Investor.
Wood also supported the Modi government on the widely controversial demonetization move taken in 2016. "Demonetisation was a huge courageous step, very brave. The bankruptcy code is a big deal, it's a huge reform," Wood said, according to the report.
The note ban was another move over which the Modi government and the RBI leadership had quarrelled. Governor Raghuram Rajan, who had opposed the demonetisation drive, failed to get an extension in the RBI hot seat in the aftermath.
Speaking about the upcoming general elections from an economy point of view, the famed strategist said the best scenario would be return of the BJP government with a lower majority.
He gave the Modi government a rating of 8 out of 10.
Wood also warned that the markets would see a lot of volatility in the run-up to the elections. "I will raise my allocation to India if I see evidence of a pick-up of the investment cycle, which I think will be next year," he said at the CLSA India forum, according to the Mint.
India growth story
Wood had said in April that the famed India growth story would be hurt if Modi isn't re-elected in 2019.
Even before the spat between the government and the RBI became public, Wood had expressed confidence in India's fiscal situation and ruled out worries over a fiscal slippage.
"The budgeted central government fiscal deficit of 3.3% this fiscal year hardly suggests extreme fiscal laxity. It is also questionable whether Modi will really turn as "populist" as some fear since this will be contrary to his whole political ethos which is about encouraging development and investment, not handouts," he had said.