Three people were arrested for helping Lashker-e-Taiba (LeT) ambush Amarnath pilgrims in the Anantnag district of Jammu and Kashmir on July 10 this year, state police said on Sunday confirming the involvement of the terrorist outfit in the ambush.
Kashmir Inspector General of Police (IGP) Munir Khan said the conspirators furnished logistical help to four LeT terrorists who carried out the attack that claimed eight lives and left many injured.
Also Read: Meet Sheikh Salim Gafoor, the bus driver who saved over 50 lives
The accused have been identified, Khan said adding that an LeT terrorist from Pakistan named Abu Ismail carried out the attack with the help of three other terrorists, one of whom has been identified as Yawar, a local recruiter for the organisation. The other two terrorists are believed to be from Pakistan, the police said adding that efforts were underway to ascertain their identity.
The men, who were arrested by the Special Investigation Team (SIT) of the Jammu and Kashmir Police, provided vehicles and shelter to the attackers in Khudwani and Sriguffwara in south Kashmir and also served as their guides. The accused have been taken into custody for further interrogation.
The three arrested — Bilal Ahmed Reshi, Aizaj Wagey and Zahoor Ahmed — had recced and help chosen Botengo near Khanbal as the spot of attack, Khan added.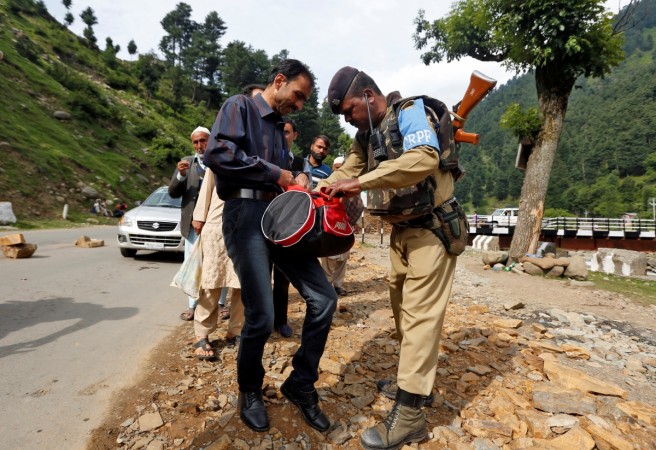 Khan said four terrorists had earlier planned to carry out the attack on the pilgrims on July 9, but couldn't because there was no movement of any CRPF or yatri vehicle in isolation.
"They used code words 'Shaukat' for yatri vehicle, 'Bilal' for CRPF vehicle. It was purely a terrorist act," Khan told the media on Sunday.
Eight pilgrims lost their lives while 19 others were injured after terrorists fired at an unescorted bus carrying Amarnath Yatra pilgrims in the Batengoo area of Anantnag on July 10 this year. The state police had then constituted an SIT to investigate the attack.