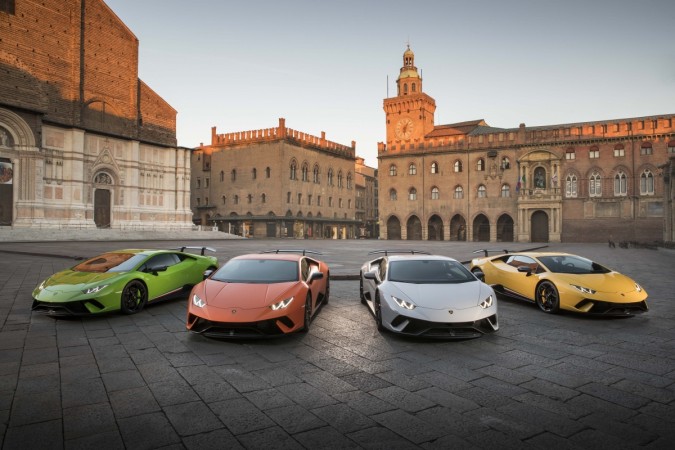 The Italian supercar marquee, Lamborghini achieved a new feat by rolling out the 10,000th Huracan from its assembly line in Sant'Agata Bolognese. The Lamborghini Huracan, which was launched in 2014 as a successor of Gallardo created the new milestone in just four years and the 10,000th model will find its home in Canada.
The 10000th car rolled out was a Huracan Performante model, which pays homage to Lamborghini's GT3 victory in the 2018 Daytona 24 hours race. The car sports the same Verde Mantis color as the winning #11 Huracan GT3 that took top class honors in January's world-famous endurance competition at the Daytona International Speedway.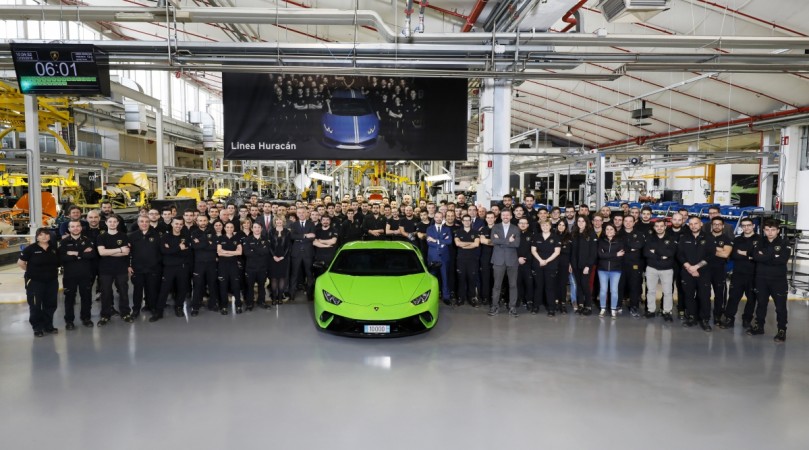 In 2017 Lamborghini achieved a record year with 3,815 cars delivered to customers worldwide, including 2,642 Huracan units made at the factory in Sant'Agata Bolognese. Launched in 2014, Lamborghini's V10 model is currently produced in six derivatives: the Huracan Performante that holds records at eight different circuits around the world, the Performante Spyder version unveiled in March at Geneva Motor Show, and the four-wheel and two-wheel drive versions in both coupe and Spyder configurations. The Huracan also features in motorsport, with the Huracan Super Trofeo as the protagonist in Lamborghini's four single-make series, and the Huracan GT3 competing in championships around the world.
The entire range of the supercar Huracan is available in India. All the Lamborghini Huracan models are offered with one engine — a 5.2-litre naturally aspirated V10 motor. The Huracan Performante model packs the 5.2 l V10 engine with higher torque and power output of 640hp. It can accelerate 0-100 kmph in 2.9 seconds and attains a top speed of 325 kmph.
The Sant'Agata Bolognese carmaker is also expanding its territory across the world and has brought its latest and world's fastest SUV, Urus to India at Rs 3 crore (ex-showroom).