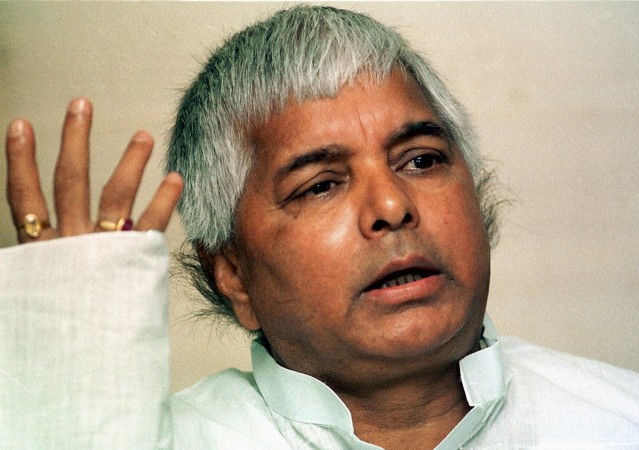 Rashtriya Janata Dal's chief Lalu Prasad Yadav health has deteriorated over the past few days due to an infection, his physician said on Saturday.
Dr Umesh Prasad, a physician at Rajendra Institute of Medical Sciences (RIMS) in Ranchi, is treating the former Bihar chief minister who is currently serving his sentence at jail for his role in the fodder scam. Yadav was earlier admitted to RIMS to treat an injury behind his right knee, diabetes and other health problems.
RJD legislator, Masaurhi Rekha Devi met the ailing leader. She was quoted by Hindustan Times saying that Yadav could not sit or stand.
She told reporters, "Laluji's health has deteriorated. He can neither sit down nor stand up. His blood sugar level has also increased. We demand that he should be taken to a place where he gets better treatment."
Dr Umesh Prasad said that due to the infection in his body, Yadav's blood sugar level has increased.
He added that at the moment, the RJD chief need not be shifted to another hospital.
Yadav had recently undergone a surgery of fistula. He is a heart patient and has kidney problems as well.
Tejashwi Yadav had gone to RIMS to visit his father last Saturday. National Congress Party (NCP) general secretary Prakash Tripathi met Yadav on Saturday at RIMS to enquire about the RJD leader's health.