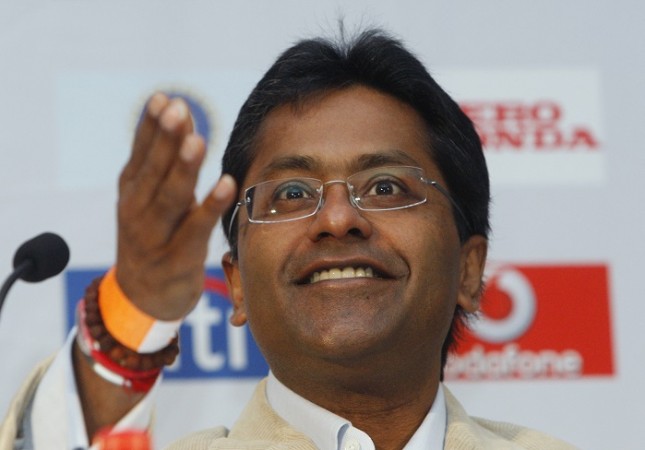 Former Indian Premier League (IPL) chief Lalit Modi slammed the BCCI top brass and made scathing remarks on Anurag Thakur and Rajiv Shukla in the aftermath of the cricket board's hearing at the Supreme Court on Thursday afternoon.
During the court proceedings, the apex court gave a final warning to the Thakur-led BCCI to either implement the Lodha Committee recommendations or face the court's wrath. According to ANI, an order from the Chief Justice of India TS Thakur is expected on Friday at around 1 pm IST.
Modi, meanwhile, who was banned by the BCCI in 2013 after he was allegedly found guilty of irregularities, misconduct and siphoning off money, has slammed his former BCCI colleagues. He has backed the Lodha Committee recommendations and asked the BCCI to implement them at the earliest.
"The battle began on April 25, 2010 by me against these crooks [Rajiv Shukla and Anurag Thakur] in BCCI and finally the honourable Supreme Court of India had to step in to cleanup the stark rapping of an organisation and sport. I made the BCCI $7.8 billion in four years, that's what they are lining there pockets with," Modi wrote on his Instagram account.
The 50-year-old Indian businessman, who is exiled in London, post getting a life ban by the BCCI before running the IPL until 2010, also posted a series of tweets slamming the present BCCI officials and also seconded Justice Markandey Katju's recent remarks: "Lodha should get BCCI officials tied naked to a pole & given 100 lashes each on their behinds," the former Supreme Court CJI tweeted.
Lalit Modi's posts from Thursday: