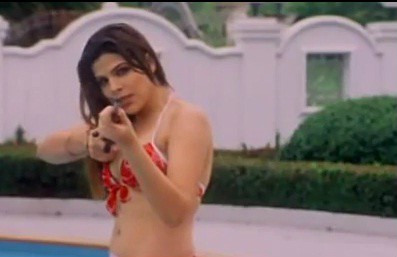 Bollywood starlet Laila Khan's missing case has taken a new twist with the prime suspect retracting his earlier statement that the actress was killed along with her family.
Earlier, the prime suspect of the case, Parvez Tak had claimed that the actress and her family were killed last year, but now Tak twisted his statement and said that they are still alive.
According to Daily Bhaskar, Tak lied about the starlet's death just to keep her away from Indian intelligence agencies.
On Thursday, Tak said during a police investigation that Laila and her family members were shot dead last year in Maharashtra and their bodies were buried outside Mumbai.
Laila and her family went missing from her Oshiwara flat in Mumbai since February 2011. Her father Nadir Shah Patel had filed a police complaint in Mumbai saying that he is not able to find her family.
"He has been constantly changing his statements to Jammu police, so we cannot rely on him. Until we interrogate him, it will be difficult to even assume the family has been killed," Himanshu Roy, JCP (crime), Mumbai Police had earlier told reporters.
The Maharashtra Anti-Terror Squad (ATS) have reportedly claimed Laila of having connections with the Pakistani spy agency ISI and Lashkar-e-Taiba (LeT). There were are reports that Laila, whose real name is Reshma Patel, was married to Munir Khan, a member of the Bangladeshi terror outfit Harkat-ul-Jihad al-Islami
Tak is currently under Jammu and Kashmir police custody for two cheating cases there. Mumbai police have registered a kidnapping case against Tak and have asked J&K police for his custody for interrogation.
Meanwhile, the J&K police on Friday claimed that they have detained Laila's stepfather Asif Sheikh in Bangalore who admitted that he shot the actress and her family with the help of Tak. Sheikh was arrested a day after Tak admitted of killing the actress.
Mumbai Crime branch will take him into custody to find out whether he is saying the truth or cooking up stories to protect Laila and her family, police said.