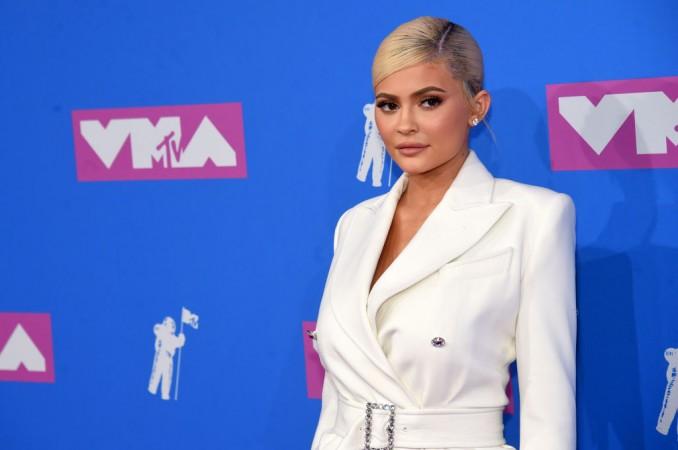 Kylie Jenner who welcomed baby girl Stormi Webster in January with 26-year-old rapper, Travis Scott has now revealed that she is looking forward to having another baby girl. But before you get your hopes high, let us tell you that the 21-year-old reality star said baby number 2 will not arrive anytime soon.
In a Snapchat Q&A with BFF Jordyn Woods on Saturday night, Kylie revealed that she wants to expand her family.
"Am I going to have another baby? I want another baby but, 'When?' is the question and I'm definitely not ready right this second," she said. "And I don't know when I will be, but yeah, when I do, I would love to share more of that with you guys."
"Have I thought of baby names for my next baby? I have, but I haven't found anything that I 'love' love," she continued. "But I definitely want another girl, hopefully, and I want her to have a really feminine name."
Kylie also spoke about her adorable baby girl, Stormi who recently completed eight months. "I think that her personality is just like Kendall Jenner and her dad," she said. "She is just like her dad, but she does look like me, so. She is obsessed with her dad, though. They have this crazy connection and she's definitely a daddy's girl. It's cute to watch. When dad's around, [it's like] I'm not even there."
Kylie recently took to Instagram to share beautiful pictures of her little princess.
Well, it seems that Kylie and Travis are surely couple goals all the way. Just last month, it was reported that the Kardashians have bought a mansion worth $12 million in LA Quinta's Madison Club, which immediately led to speculations about whether the mansion was for the couple.
Apparently, Kylie met Travis at the Coachella Valley Music and Arts Festival, which is very close to their new mansion. A source told New York Post, "It lies just across the street from where the annual Coachella festival is."
The sudden decision to purchase the mansion is unclear as each of them own mansions. Although, records show that Kris Jenner is linked to the buyer, according to Desert Sun newspaper.