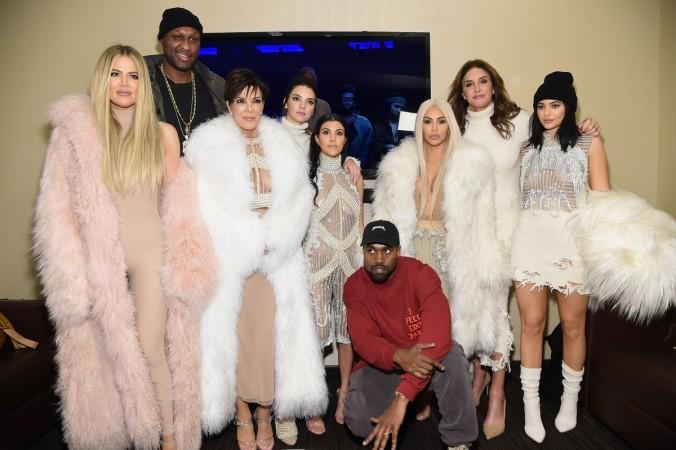 The Kardashians have bought a mansion worth $12 million in LA Quinta's Madison Club. Is the mansion for Kylie Jenner and Travis Scott?
The Kardashian's net worth comes up to more than a billion. Kylie Jenner alone is worth $900 million and sister Kim Kardashian West is worth $350 million. Together they have built an empire for themselves and live a life that is just as luxurious. According to Daily Mail, the Kardashian trust decided to buy the luxurious 11,000-square-foot property with seven big bedrooms near the Coachella area.
Apparently, Kylie met her current boyfriend Travis at the Coachella Valley Music and Arts Festival, which is very close to their new mansion. A source told New York Post, "It lies just across the street from where the annual Coachella festival is."
The sudden decision to purchase the mansion is unclear as each of them have their own mansion. Although, records show that Kris Jenner is linked to the buyer, according to Desert Sun newspaper.
Reps of Kanye West and Kim say that they were not the ones who planned the buy. But it is definite that Kim will not be moving into the new place as she recently announced that she won't be shifting anywhere for now despite Kanye wanting to move back to Chicago and 'never leaving again'.
Us Weekly reported that 'Kim's whole life is in LA - her family, her offices, her trainer, her stylists and her staff. About 25 people would have to move with her!'
The Keeping Up With the Kardashians star is a mother of three, North, Saint, and Chicago. The source told that Kim wants her children to grow up around their cousins.
"She loves her kids growing up so close to their cousins and she loves seeing her mum and her sisters every day. She's never lived anywhere but LA, and she's upset that Kanye is saying things like this publicly when they haven't even talked about moving. She's told him it's not happening," said the insider.