Rapper Kanye West recently made headlines with his announcement during an Open Mike Chicago event claiming that he was moving back to the windy city "and never leaving again."
However, speculations are rife that Kanye will be making the move all by himself as wife Kim Kardashian will not be joining him permanently.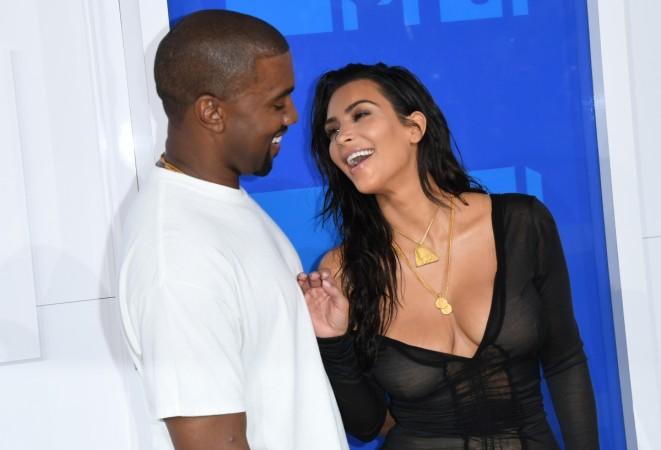 An insider revealed to People magazine that, "Kim plans on spending more time in Chicago, but she isn't moving there full-time.
The reality star wants to continue to raise their three children North, 5, Saint, 2, and Chicago, 9 months in Calabasas, California. "She thinks it's best for the kids to continue their schedule in LA.
North is in school and everything is working great," the source adds. "Kim doesn't think a permanent move to Chicago benefits the kids. Also, Kim wants to be around her family as much as possible too. She loves their new house and it finally feels like a home to her."
However, no matter what direction her husband intends to take, Kim will do her best to support Kanye. "She will be supportive of Kanye's plans and they do have a house in Chicago too. Kanye has a tendency though to change his mind quickly, so she is just going along with his plans because it makes him happy," the source says. "Next week, something else might make him happier."
A second insider reportedly confirmed, "He changes his mind like he changes his underwear."
Furthermore, a source is said to have told E! News that Kim is open to the idea of having a second home based in Chicago. "Kim feels her whole life is in L.A., and she isn't ready to make drastic changes and move across the country. The plan is to travel there back and forth often, but not be permanent residents. Kanye is planning on spending more time in Chicago than Kim. This has been a long time coming for Kanye, and Kim is trying to be compromise and be a good partner. They have just started the process of looking into buying something."
It is no secret that Kanye loves his hometown Chicago, so much so that he even named the couple's third child after the city.
"The name Chicago...everyone asks me where we came up with that and Kanye's originally from Chicago and the city is really connected to his memory of his mom and, so, we went with Chicago."