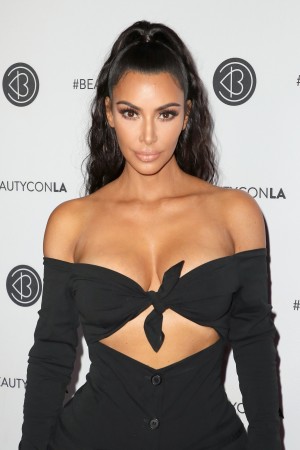 Drake and Kim Kardashian have been linked to many celebrities in the yesteryears but a recent report allegedly linked them with each other. A recent report alleged that there was a time when Drake and Kim were really close. However, fans of both the stars can relax because a legitimate source officially confirmed that Kim Kardashian never hookup with the rapper while married to Kanye West or even before she was married.
A recent alleged report surfaced that suggested that the girl Drake is talking about in his blockbuster hit song, In My Feelings, is none other than Kim Kardashian. Following are the lyrics of the song's chorus that started the entire gossip mill.
"Kiki do you love me? Are you riding? Say you'll never ever leave from beside me. 'Cause I want you. And I need you. And I'm down for you always."
After the song went viral, and millions of people from around the world found themselves doing the #KikiChallenge, many apparently pointed out that the lady Drake is singing about in the song is Keeping Up With the Kardashians' star Kim Kardashian. Many even pointed out that Kim's sister calls her Kiki at home and Kiki is also the name of a pink nude lipstick that KKW Beauty line.
Many social media conspiracy theorists alleged that Drake and Kim reportedly had a hook up in the past because of events that happened during Drizzy's "collab" with Travis Scott. Travis is the father of Kylie Jenner's baby daughter, Stormi, and have even worked together in a song from his Astroworld album. The song, Sicko Mode, from Travis's album, has lyrics that allegedly suggests a hookup.
A report from TMZ debunked these obscene claims and stated that they have been told that Drake and Kim have some mutual friends and are "cordial" when they run into each other at events in the past. But Kim and Drake never had any kind of personal relationship in the past or while she is married to Kanye West. The sources revealed that the reports and conspiracies about Kim and Drake hooking up are "bulls**t."
Even Kim has publicly denied these rumors and claims. She even shut down all the conspiracies that suggest that she hook up with Drizzy. She commented on social media that the alleged affair never happened.