Kylie Jenner is reportedly okay with her family members being on good terms with former boyfriend Tyga. The make-up kit mogul apparently has moved on completely from the Rack City rapper and is in a good place emotionally with her partner, Travis Scott.
Kris Jenner and Kim Kardashian recently met Tyga at Beyonce and Jay-Z's On the Run II Tour. A source told Hollywood Life: "Kylie has no problem with her family remaining on good terms with her ex, Tyga. He was such a big part of her life and her family's life for so long, and she understands why they are still amicable with him."
Kim Kardashian West Has Smiley Reunion with Tyga at Beyonce & Jay-Z's Concert: Kylie Jenner's fam has zero beef with her ex-bf, Tyga ... or so it seems after he had a pretty touchy-feely reunion with Kim Kardashian West and Kris Jenner. The chance… https://t.co/5Eyd8yjEVb pic.twitter.com/E0xA6u8j8S

— #Bangladesh News 24 (#BreakingNews 24) (@bdnews24) September 24, 2018
"Kylie and Travis are in such a good place that there is no jealousy involved or hard feelings, and she wishes Tyga nothing but the best at this point," the insider went on.
"Kylie has just been focused on her own relationship and being a great mother to her baby, that her past relationship is no longer significant in her life," the source shared.
Tyga and Kylie had been dating since 2014 when the Keeping Up with the Kardashians star was still a minor. The two made their relationship official in February 2015. The reality star and Tyga had briefly broken up in April 2016, however, they reunited, only to break-up again.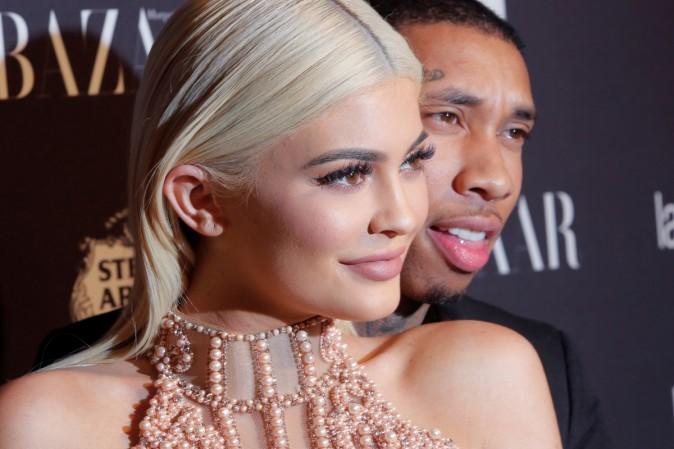 During an episode of her new E! show Life of Kylie, the 21-year-old said, "There was absolutely nothing wrong with me and T. We'll always have a bond."
"There was no crazy fight. We decided, well, I decided, that I'm really young. I don't want to look back in five years from now and feel like he took something from me, when he's really not that type of person," she added.
Meanwhile, Tyga had earlier admitted that he felt "overshadowed" in his relationship with Kylie. He said: "When you're in a very public relationship like that, it's hard for other people to see you differently than that. Being in that, it took a lot, career-wise, everything. It overshadowed a lot of my talents and a lot of things that I worked hard for."