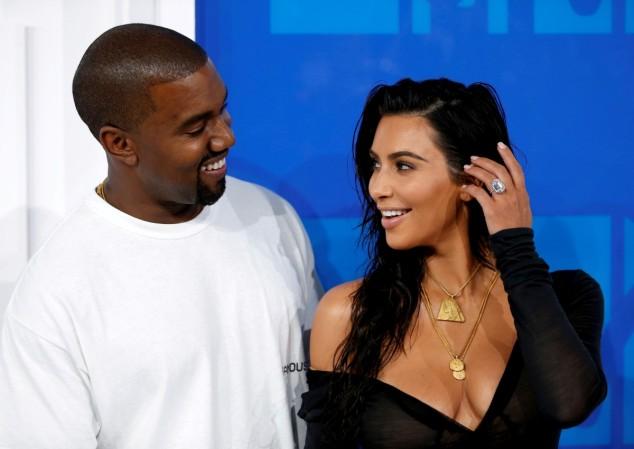 The Kardashian sisters have reacted to Kanye West's latest rap song that consists of controversial lyrics. In the song, Kanye claims that he would 'Smash' all of his sisters-in-law if he had a chance.
The Chicago rapper's new song XTCY released on August 10. The song starts off with lyrics about smashing his sisters-in-law if got a chance.
It goes like,
You got sick thoughts? I got more of 'em. You got a sister-in-law you'd smash? I got four of 'em. Damn, those is your sisters. You did somethin' unholy to them pictures. Damn, you need to be locked up. Nah, we need a bigger hot tub
A source close to Kim Kardashian told HollywoodLife saying, "Kim has never had even one minute of doubt when it comes to Kanye's level of love and devotion for her. He makes it crystal clear to her every single day that she is his goddess and his everything, and she has never felt so completely loved in her life."
The questionable source goes to say that "At this point, none of the Kardashians is shocked by what Kanye says or does—they all figure that it's just Kanye being Kanye."
Even though the Kardashian sisters do not have a problem with Kanye's lyrics, his fans surely had a lot to say.
the first thing i heard when i woke up today was kanye rapping about wanting to smash kourtney and thats how i knew the stars were aligned today

— Patrick (@_p_daddy) August 11, 2018
Kanye rapping about wanted to smash his sister-in-laws and masturbating to their pictures? This man sick af.

— Mario Anthony (@MarioAnthony__) August 11, 2018
I love @kanyewest. But if my husband were to ever make a song about fantasizing over my sisters, we throwing hands.

— Ciara (@ciaramwolfe) August 12, 2018