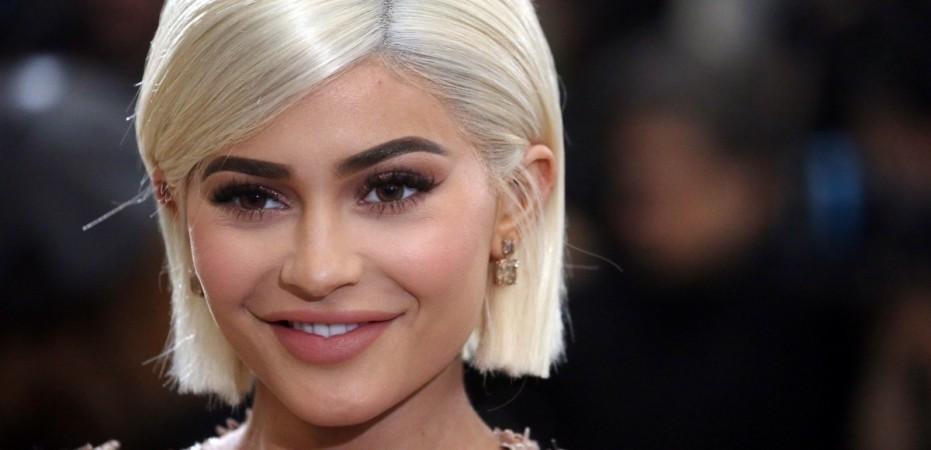 Fans have gotten used to seeing baby mama Kylie Jenner sans the lip fillers; however looks like the reality star missed her plump pout and has now decided to embrace it once more. The 21-year-old confirmed she went under the needle once more in an Instagram story flaunting those full lips recently.
It was only in July that Kylie Jenner decided to lose the fillers, but it appears she cannot keep away long from those lip injections. "Thanks @pawnta for coming through late last night with a lip touch up," Kylie, draped in a bathrobe, wrote over the picture, tagging Pawnta Cosmetic Dermatology RN.
It's been nearly four years since Kylie was bit by the 'filler bug'. Initially, the Kylie Cosmetics CEO used to credit her full lips to a generous application of lip-liner before finally admitting the truth on an episode of 'Keeping Up With The Kardashians' in 2015.
But, behind all the glamour and glitz, Kylie enjoys being a mom to eight-month-old baby Stormi Webster. "I think that her personality is just like Kendall Jenner and her dad," said Kylie about her daughter. "She is just like her dad, but she does look like me, so. She is obsessed with her dad, though. They have this crazy connection and she's definitely a daddy's girl. It's cute to watch. When dad's around, [it's like] I'm not even there."
In a recent Snapchat Q&A with BFF Jordyn Woods, Kylie also revealed that she wants more kids and maybe another baby girl with a 'really feminine name'. "Am I going to have another baby? I want another baby but, 'When?' is the question and I'm definitely not ready right this second," she said. "And I don't know when I will be, but yeah, when I do, I would love to share more of that with you guys."
"Have I thought of baby names for my next baby? I have, but I haven't found anything that I 'love' love," she continued. "But I definitely want another girl, hopefully, and I want her to have a really feminine name."