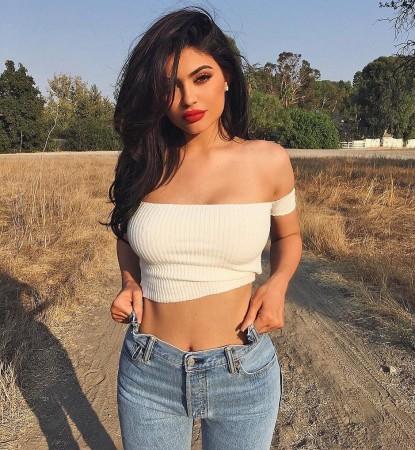 Kylie Jenner has shared a video in which she talks about how she was in the spotlight ever since she was born into a popular family. She was just nine years old when her family hit fame for their reality show Keeping Up With The Kardashians.
Kylie also says that she was targeted and bullied for her looks. "I was bullied since the age of nine," the 21-year-old said in an emotional video she shared on Snapchat.
"Half of you guys think I'm weird. And the other half think I'm funny. But I've been bullied since I've been nine. From the whole world, it feels like sometimes."
"And I think, I think I've done a really great job in handling all of this. But there're bullies everywhere," she says. "So this just a little like snapchat to tell whoever with their own bullies that the only opinion that really matters is yours and to never change."
The young mother ended the video saying, "This isn't a pity party though, don't get it twisted. This is for those with bullies out there to know that you're not alone. Now goodnight spread love."
Kendall Jenner later took to Twitter and commented: "This made me cry".
In one of the episodes of KUWTK, the makeup mogul had talked about why she transformed into what she is now. "I was 15 and I was insecure about my lips. 'I have really small lips. And it was like one of my first kisses and a guy was like, "I didn't think you would be a good kisser because you have such small lips."
She continued, "'But I took that really hard. Just when a guy you like says that I don't know, it just really affected me. I just didn't feel desirable or pretty. I really wanted bigger lips."
"I would overline my lips with lip liner just to create the illusion of bigger lips. And then finally I was like this lip liner isn't doing it. [I] ended up getting my lips done. 'I would overline my lips with lip liner just to create the illusion of bigger lips."
Kylie has had huge success with her lip kits. She is currently worth $900 million.