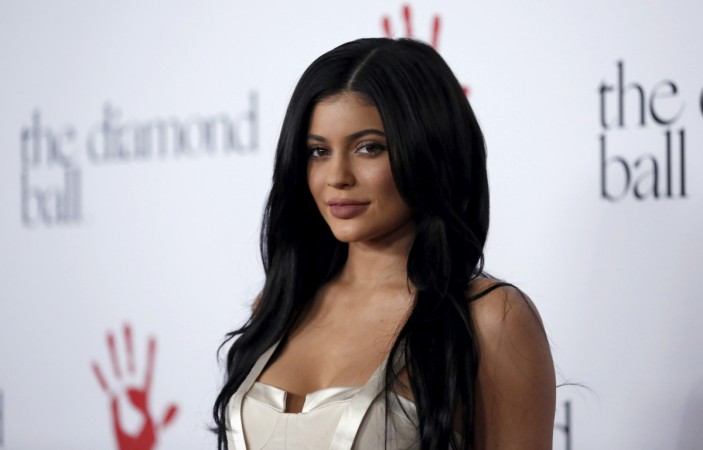 Kylie Jenner was a vision of perfection on Sunday night at the 2017 Golden Globe afterparty where she rocked a metallic gown with thigh-high slit that flaunted her curves and revealed that she had ditched her underwear.
Also read: The Bachelor Season 21 episode 2 spoilers: Here's why Josephine slaps Nick Viall
The 19-year-old reality show star accessorised her metallic gown with a choker and kept her makeup to a minimum. Kylie had also pinned her hair in a high bun. Kylie was accompanied by her sister, Kendall, whose gown also rocked a thigh-high slit.
Kylie just got back from vacationing in Mexico with her boyfriend Tyga and pictures from their getaway showed that the lovebirds were finding it difficult to keep their hands off each other.
"Kylie isn't just posting for her fans, a lot of these pictures she takes for Tyga," a HollywoodLife source said. "She loves turning him on and a super big booty is his thing, it really gets him hot."
"Kylie loves winding him up, it makes her feel good to be desired," the source continued. "She sends him pictures of herself all the time, but putting it up on social is a more public way to excite him. He gets off knowing all these dudes are looking at that — and it's all his."
Besides heating up the scene in Mexico, Kylie and Tyga also spent quality time with their friend Jordyn Woods, and Tyga's son, King Cairo.
Kylie opened up about her romance with the rapper in the October-November issue of Complex Magazine, saying not many approved of their relationship initially. "The first year we started hanging out and everyone around him told him not to be with me," she said. "I still get comments like, 'Don't be with him.' People will hate on our relationship, but we're not doing it for the public—we love each other. We have a love for each other like I've never felt before."