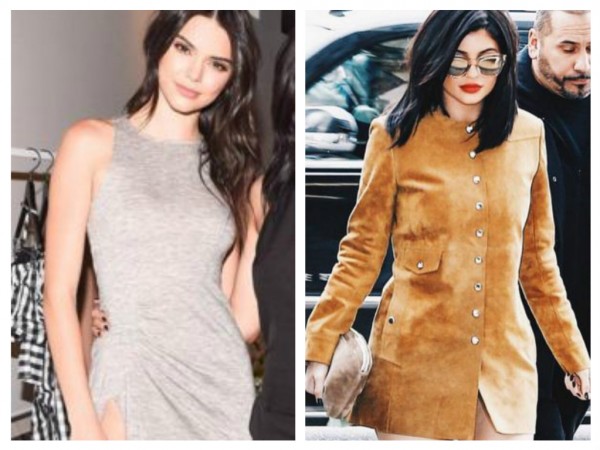 If you are a die-hard fan of a celebrity and want to check out their latest photos then what better way to follow them on Instagram. The giant photo-sharing website is a place where you can keep a track of what your favourite celebrity is eating for lunch or where they are vacationing.
Also Read: Kylie Jenner and Tyga pack on PDA as she flaunts her curves in thong bikini
But with so many celebrities on the social media platform, it will be difficult to find out which celebrity to follow. And to help you out, we have listed the top five celebrities of this month whom you can follow on Instagram.
Check out the list below:
Kendall and Kylie Jenner
Who: Model, celebrities, and reality star
Handles: @kendalljenner and @ kyliejenner
Why follow: Kendall and Kylie are active on Instagram. While Kendall's Instagram page is filled with her party photos and modelling photos, Kylie's social media handle has her vacation photos, family photos and her cosmetic products photos.
Bella Hadid
Who: Victoria Secret Model
Handle: @ bellahadid
Why follow: The Victoria Secret Model's Instagram profile features photos of beautiful locations and models. She often posts photos of her partying with her girlfriends, including Kendall.
Cruz Beckham
Who: Third child of David Beckham and Victoria Beckham
Handle: @ cruzbeckham
Why follow: Cruz became an internet sensation recently when he showed interest in entering the music industry. The 11-year-old boy was also compared to Canadian Singer Justin Bieber. Cruz's Instagram page features videos of him dancing and singing and also several photos showing cute family moments.
Mariah Carey
Who: American singer, song-writer and actress
Handle: @ mariahcarey
Why follow: Carey was recently in news for her New Year's Eve performance. She has more than five million followers on Instagram. Her Instagram page features photos of her partying, performances video and beautiful snaps of her children.
Aubrey Drake Graham
Who: Drake
Handle: @champagnepapi
Why follow: Drake has more than 31.9 million followers. His Instagram page is filled with his photos with friends and family.