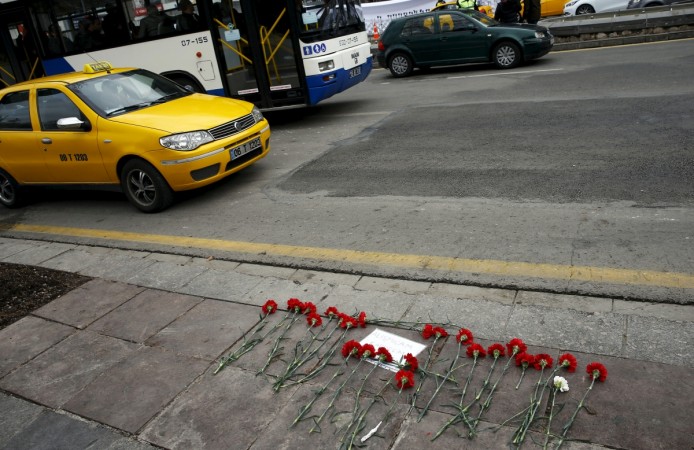 The Kurdistan Freedom Hawks (TAK), a militant outfit affiliated with the outlawed Kurdistan Workers Party (PKK), has claimed responsibility for Sunday's car bombing in the Turkish capital of Ankara that left 37 people dead. Meanwhile, German officials warned of another possible terror attack in Turkey Thursday and asked its diplomatic offices in Istanbul and Ankara to be closed.
The TAK militia described Sunday's bombing, in which a car bomb ripped through a busy transport hub in Ankara, as "vengeful action" for Turkey's security operations targeting Kurdish groups, according to the Daily Sabah. The group had also claimed responsibility for the Feb. 17 bombing that killed 29 people.
While TAK split from the PKK, it is still said to have ties with the Kurdish outfit, according to Reuters. Local reports had suggested the same kind of explosives were used in both the terror attacks in Ankara that occurred within a month, and 24-year-old PKK terrorist Seher Cagla Demir was identified as the bomber in Sunday's blast, according to Turkey's Anadolu Agency.
German media Speigel Thursday cited German Foreign Minister Frank-Walter Steinmeier warning of a possible attack in Turkey.
Turkish forces have been conducting anti-terror operations in the country's southeastern provinces, killing several Kurdish militants and arresting scores of people on terror charges.
More than 50,000 people have had to flee from their homes in southeast Turkey due to the increasing presence of terrorists and security operations by forces, according to local media reports. Earlier this week, three Turkish academics had been arrested on charges of terror propaganda for reading out a joint petition signed by more than 1,000 academicians who called for an end to the deadly clashes between security forces and PKK militants, according to Hurriyet Daily News.
Turkey has also faced threats of terror attacks from the Islamic State group, which had been blamed for the deadly suicide bombings in Ankara last October, in which over 100 people had been killed.