Janata Dal (Secular) leader HD Kumaraswamy, who picked up his invite to be the 24th chief minister of the south Indian state of Karnataka from Governor Vajubhai Rudabhai Vala on Saturday (May 19) evening, said that he will take oath Wednesday (May 23).
Kumaraswamy was chosen as the nominee for the position of the CM when BJP failed to win 112 seats — the numbers needed to form government in Karnataka, on May 15. However, as governor Vala invited BJP to form the government and prove their majority in a span of 15 days, BJP's CM candidate BS Yeddyurappa took the oath on May 17.
The Supreme Court's order, however, which asked the BJP to face a floor test at the house on Saturday. The order spelt doom for the saffron party as it got less than one and a half days to prove their majority. Much to the ecstasy of the Congress and JD(S) alliance, Yeddyurappa not only stepped down from his position as the CM but also broke down and admitted that he had failed to muster up the numbers required to form the government.
Oath ceremony date and time
After collecting his invite from the Raj Bhavan, Kumaraswamy, who was initially supposed to take oath Monday (May 21) said that his swearing-in ceremony has been deferred to Wednesday.
"We are going to take oath on Wednesday as Monday is Rajiv Gandhi's death anniversary and so that is not a proper date," ANI quoted the chief minister-elect as saying.
Danish Ali, the national secretary general of the JD(S) has said that Kumaraswamy's oath ceremony will take place at around 12:30 pm.
Politicos who are likely to attend the swearing-in ceremony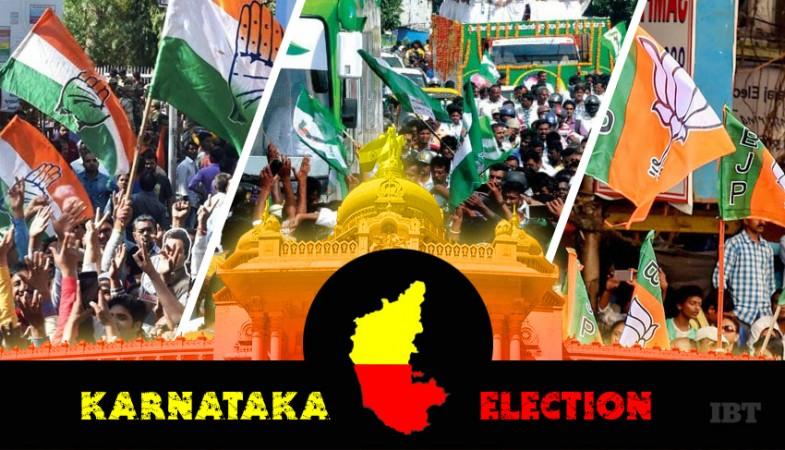 Kumaraswamy has apparently sent out invites to several political leaders, who had congratulated him after Yeddyurappa's resignation.
"Mamata Banerjee, Chandrababu Naidu and K Chandrasekhar Rao congratulated me. Mayawati ji has also blessed me. I have invited all regional leaders for oath ceremony. I've also invited Sonia Gandhi ji and Rahul Gandhi ji personally," NDTV quoted Kumawaswamy as saying after his meeting with the governor.