All-rounder Krunal Pandya has said he did not feel jittery about his T20I debut but was enjoying his game against the West Indies in Kolkata on Sunday, November 5.
Pandya made an immediate impression as his all-round performance helped India overcome a stern test from Carlos Brathwaite's men in the first of the ongoing three-match series.
The 27-year-old picked up the key wicket of his Mumbai Indians teammate Kieron Pollard in his very second over in international cricket and finished with figures of 15 for 1 from the four-over quota. He wonderfully mixed the pace up and bowled with a good amount of control in his very first outing for the Men in Blue.
The Baroda all-rounder's experience of playing in crunch situations in the Indian Premier League (IPL) seems to have certainly helped him as he stitched a 27-run stand with Dinesh Karthik in a tricky chase of 110.
Pandya swung the momentum in India's favour both with the bat and the ball. While his wicket of the dangerous Pollard helped the hosts put more pressure on the West Indies batting unit, his nine-ball 21 made sure India finished the match without further damage after a series of quick wickets at the top.
"You practice for tough situations and not easy situations. I felt no pressure, I was completely enjoying the game and thinking of how I started playing the game and knew that this was my opportunity," Pandya told Star Sports after the first T20I.
"Pollard is like my elder brother and I will definitely tease him about this, in fact, I was teasing him on the ground," the lively all-rounder added.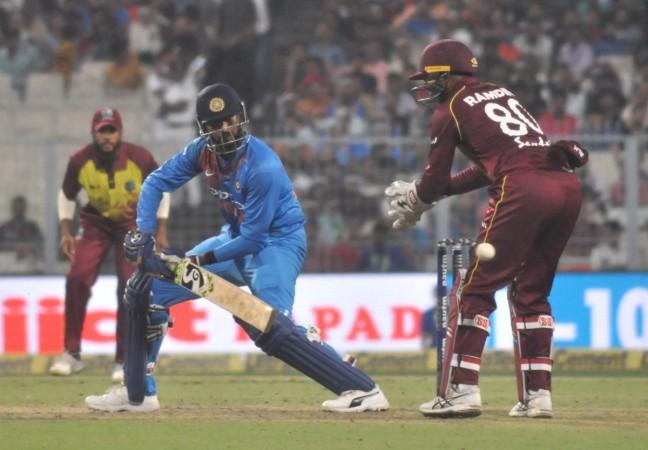 Much like his younger brother Hardik, Krunal has been a consistent performer for the Mumbai Indians in IPL. The southpaw got his maiden India call-up during the T20I series in England earlier this year but didn't get a game in the Old Blighty.
Krunal conceded he had been a bit desperate to make his debut and pointed out that his parents are "enjoying" seeing both their sons represent the country at the highest level.
"I have been preparing myself for this (playing for India), lately I have been desperate for an opportunity. I knew I needed only one game to show what I am capable of," Pandya added.
"The bonding between us [Hardik and I] is totally different. We hardly talk about cricket and mostly like pulling each other's leg. I get nervous when he is playing and vice-versa. It's our parents' hard work that today we have reached this stage, now they are just enjoying."
Pandya asked me the ball when Pollard was batting: Rohit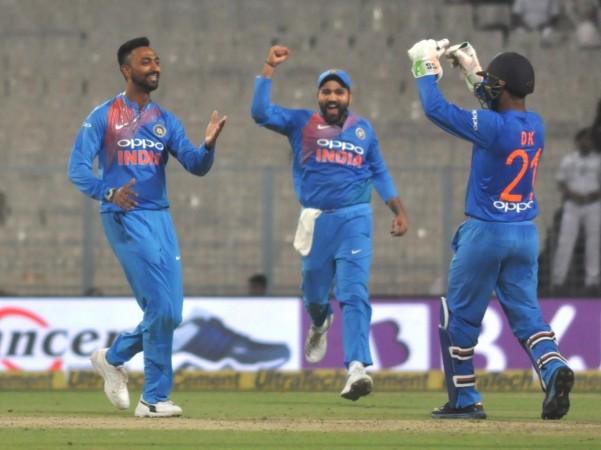 Meanwhile, captain Rohit Sharma heaped praise on Pandya, saying the 27-year-old loves challenging situations. He also revealed that the left-arm spinner volunteered to bowl when Pollard was playing before eventually removing the big-hitter.
"I've seen him [Pandya] closely playing for Mumbai Indians. He likes the situation where the team expects him to perform. He was the one who asked me 'I want to bowl to Pollard, and got him out.' When you see guys accept challenges and bail the team out, it's exciting as captain or as a team management."
Having taken a 1-0 lead in the ongoing series, India will be hoping to seal the series when the two sides meet in Lucknow on Tuesday, November 6.