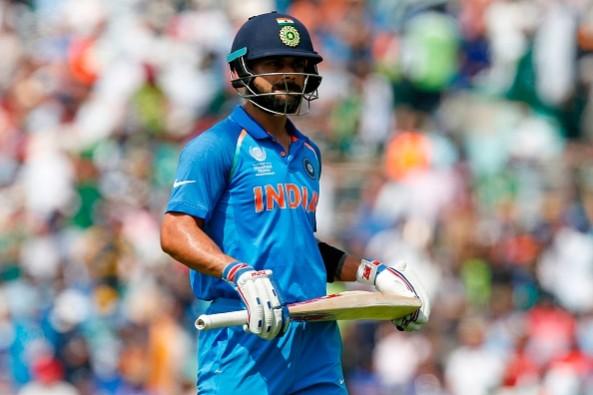 Motormouth actor-businessman Kamal Rahim Khan, popularly known as KRK, was slammed left, right and centre by fans from both India and Pakistan after he expressed disgust over India's loss to Pakistan in the final of the Champions Trophy in England on Sunday, June 18.
KRK was of the opinion that the Indian team lost the prestige match because of fixing and even demanded India captain Virat Kohli to be put behind bars. The man was immediately attacked by fans from both sides of the Wagah for his remarks, something which shows how much cricket can do to promote brotherhood between two otherwise hostile neighbours.
The Pakistani media also did not go overboard even after its team decimated the arch-rivals by a whopping margin of 180 runs. A report in Dawn even called the final "thrilling". There was a clear indication that the victory and defeat were not equated with life and death by the people of either country. As soon as the match got over, life went on as usual.
One reason of this welcome normalcy after an India-Pakistan game could be the fact that to the young supporters, narrow-minded loyalty doesn't appeal as strongly. Like one Pakistani fan who slammed KRK for taking on Kohli, it is evident that the Indian captain is as popular in Pakistan as he is in India and his humiliation by even an Indian is not something his trans-border admirers would tolerate. Even his praising words for Pakistan after the game were well-received in that country. This is something even the days of the great Sachin Tendulkar had not seen that easily.
The likes of KRK and Rishi Kapoor, who was also given a mouthful for mocking the Pakistani cricket team ahead of the final, are stories of a bygone era. For today's youngsters, the below-the-belt attacks do not seem attractive and the feat of one's own nation is bigger than the other one's loss.
This is a positive we can take from this Champions Trophy. Are our pseudo-nationalists listening?