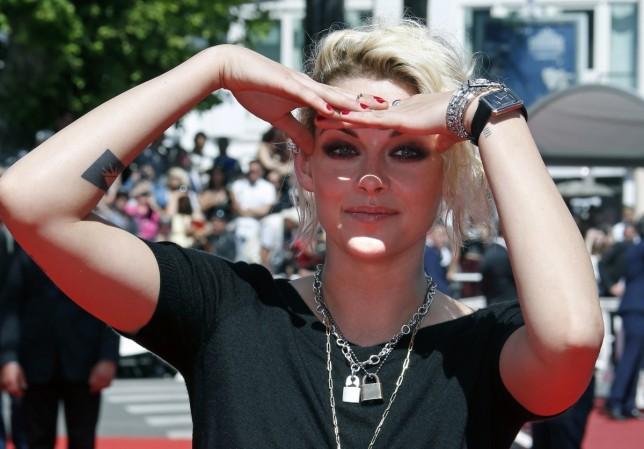 Kristen Stewart's love life has been on an upswing. This year, she has been linked with at least three women – Soko, Alicia Cargile and now, St Vincent.
The duo has been hanging out a lot and the Twilight actress confirmed rumours of their romance recently when she locked lips with St Vincent, who was earlier involved with Cara Delevingne.
The new couple has been spotted together on a number of occasions in the past weeks and according to a People source, Stewart and St Vincent are nearly inseparable.
Earlier this month, Robert Pattinson's ex even brought St Vincent to the New York Film Festival screening of her new movie, Certain Women.
It is not immediately known what went wrong between Stewart and Cargile, but they were last photographed together in August. Stewart and Cargile seem to have split up just a month after the actress opened up about her romance with the visual effects producer.
"Right now I'm just really in love with my girlfriend," Stewart told Elle back in July. "We've broken up a couple of times and gotten back together, and this time I was like, Finally, I can feel again," she added.
In the same interview, Stewart also spoke about being more open about her relationships, saying: "When I was dating a guy I was hiding everything that I did because everything personal felt like it was immediately trivialised, so I didn't like it."
"We were turned into these characters and placed into this ridiculous comic book, and I was like, 'That's mine. You're making my relationship something that it's not.' I didn't like that. But then it changed when I started dating a girl. I was like, 'Actually, to hide this provides the implication that I'm not down with it or I'm ashamed of it, so I had to alter how I approached being in public. It opened my life up and I'm so much happier," she added.