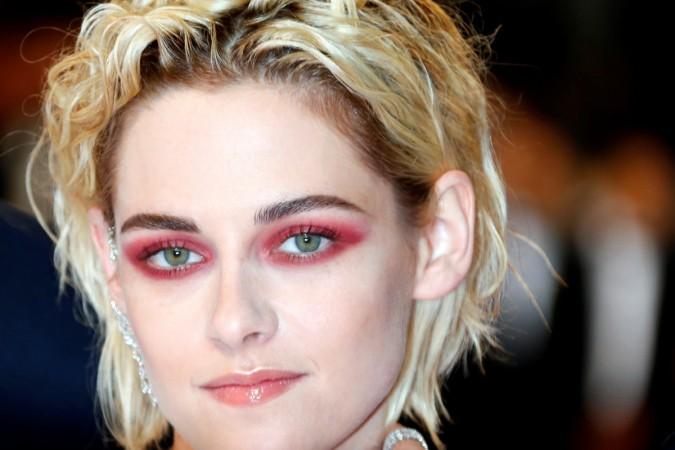 Twilight actress Kristen Stewart, who has almost three movies releasing in coming months, does not have any qualms filming sex scenes or with nudity if the script demands it.
In a recent interview with W Magazine, Stewart spoke about stripping on scene, saying she isn't "weird about it."
"I wasn't apprehensive," she told W Magazine, when asked about nudity in her new movie Personal Shopper . "I feel super great with director Olivier, as well. The scenes in which I don't have clothes on or the scenes that seem 'risqué' from an outsider's perspective, there was no acknowledgement on his part.
"They're very f**king French. We are weirder about shit like that. You kind of have to take yourself personally out of it. My personal feeling about that is that I'm really unashamed. […] it's kind of nice to see someone stripped and bare, totally bare. There's a strength in it."
In Personal Shopper Stewart plays Maureen, the assistant of a high-fashion model, who is trying to establish some sort of a connection with her brother who is already dead. The film features some really spooky scenes where Maureen tries to feel her brother's spirit in his old house.
Stewart will also be seen in Kelly Reichardt's Certain Woman, and Ang Lee's Billy Lynn's Long Halftime Walk.
On the personal front, Stewart seems to have moved on from Alicia Cargile to Cara Delevingne's ex St. Vincent. Earlier this week, St. Vincent was seen attending the New York Film Festival premiere of Stewart's movie Certain Women, and on Tuesday, they were spotted having lunch. Cargile was nowhere to be seen.