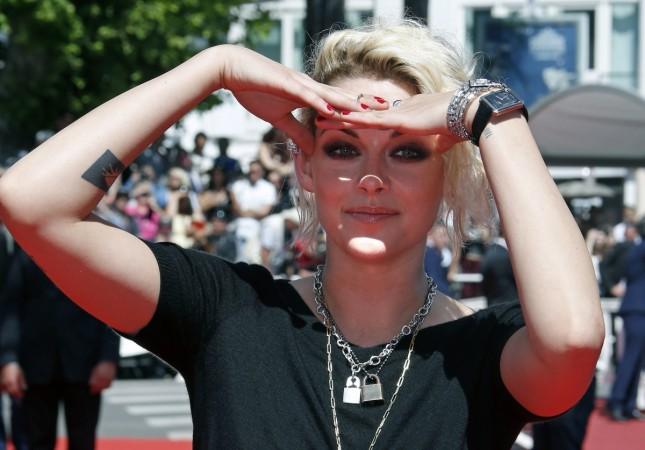 Kristen Stewart, whose sexual orientation has been a topic of debate, has finally opened up about her relationship with Alicia Cargile, a visual effects producer, and the "Twilight" alum admitted that she's really in love.
In the September 2016 issue of Elle magazine, Stewart admitted that she's back with her on-again off-again girlfriend Cargile, whom she started dating shortly after her split from Robert Pattinson. "I think also right now I'm just really in love with my girlfriend. We've broken up a couple of times and gotten back together, and this time I was like, 'Finally, I can feel again.'"
Stewart also touched upon her decision to date a woman, saying: "When I was dating a guy I was hiding everything that I did because everything personal felt like it was immediately trivialized, so I didn't like it. We were turned into these characters and placed into this ridiculous comic book, and I was like, 'That's mine. You're making my relationship something that it's not.' I didn't like that."
Stewart's first high profile romance was with Pattinson, who was her co-star in the "Twilight" series. But that went bust when she cheated on him with her "Snow White and the Huntsman" director Rupert Sanders. Most recently, she was also linked to Soko after Stewart was seen kissing the French singer in Paris. But that relationship, too, did not work out. While there's yet to be a clarity on what went wrong between them, Soko hinted on her social media that Stewart cheated on her.
"CHEATER. F***ing CHEATER," Soko reportedly tweeted and deleted. Soko posted a message on her Instagram page, which was also deleted, stating that she will "marry the strongest and most reliable of them all, one that doesn't cheat, one that isn't deceitful… and knows how to live a good, healthy and simple life."