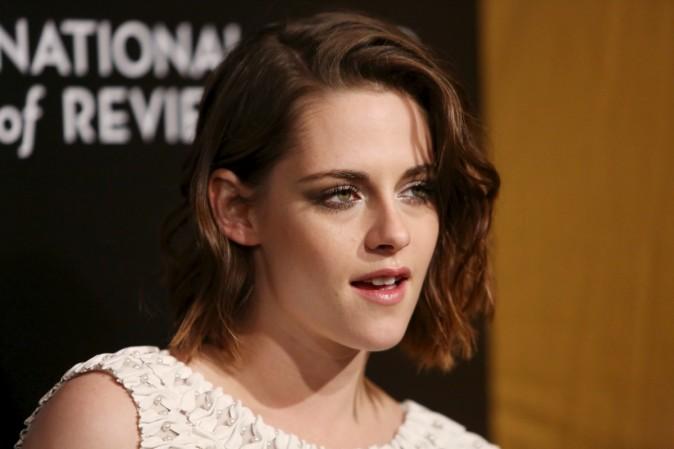 Kristen Stewart wanted to keep her private life away from the media when she was dating Robert Pattinson because she perceived the public as the enemy. But now she's more open to discussing about her personal life as she feels her experiences could help others.
Also read: The Flash Season 3 episode 16 spoilers: What's in store for Barry and Iris?
Pattinson and Stewart dated for almost four years after playing on-screen lovers in the Twilight saga. Their relationship came to an end after Stewart was caught kissing her Snow White and the Huntsman director Rupert Sanders. Although Stewart and Pattinson tried to get past the cheating scandal, the damage had been done.
During an interview with The Sunday Times, the 26-year-old actress said she has now embraced living in the spotlight. "When I was dating Rob, the public were the enemy - and that is no way to live. I didn't talk about my first relationships that went public because I wanted things that are mine to be mine," she said.
Nowadays Stewart is open to sharing personal information with the public "to make even one other person feel good about themselves." This was one of the reason why she came out as gay recently. "It just seemed important, and topical," said Stewart. Just last month, Stewart referred to herself as "so gay" during her appearance on Saturday Night Live and even shared a sensuous kiss with Vanessa Bayer for a skit.
Since her split from Pattinson, who is now engaged to singer FKA Twigs, Stewart has been linked to Alicia Cargyle, St. Vincent, and more recently model Stella Maxwell. Stewart and Maxwell have not confirmed their romance, but they have been photographed kissing and walking hand-in-hand a number of times in the past couple of months.